Our Community
Back to All Our Community
February 14, 2023
Honoring, Thanking and Sending Love to Veterans: Walden Savings Bank Participates in Valentines for Veterans Program for 8th Straight Year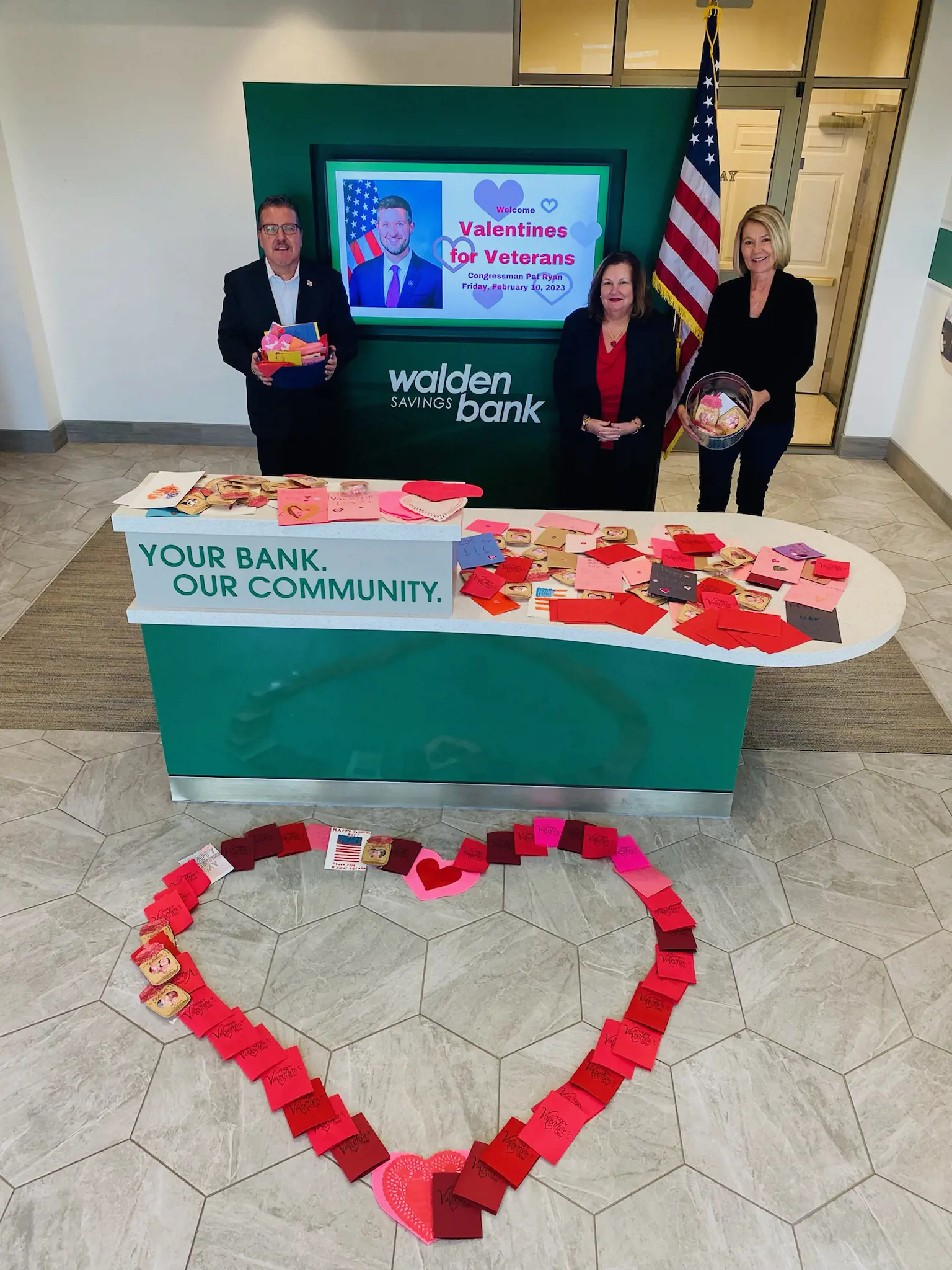 Walden Savings Bank has collected Valentines for Veterans for the eighth straight year, as part of its commitment to community and public service as well as its substantial appreciation for the region's military veterans.
The Valentines for Veterans program is administered by U.S. Representative Pat Ryan, who continues a tradition instituted by former U.S. Representative Sean Patrick Maloney. This year, Walden Savings Bank partnered with the Religious Education Program of Holy Name of Mary - Assumption Church in Montgomery, N.Y., to collect the valentines, which were hand-delivered to recipients.

"All of us at Walden Savings Bank take pride in appreciating the bravery and sacrifices of our local veterans in service to our nation," said Derrik Wynkoop, President and CEO of Walden Savings Bank. "Giving back to our neighbors – especially our veterans – is always a top-shelf priority for Walden Savings Bank, and we never forget their contributions to our quality of life."
Walden Savings Bank is an active participant and trusted partner throughout the community, and dedicates its time and resources to public-service initiatives throughout the year. Some examples  include:
The Community Champion program, which highlights members of our community who volunteer and selflessly help others. Learn more and nominate Community Champions at waldensavings.bank/communitychampion.
Community Shred Days, a free and popular event. The first event of the year will be held at the Scott's Corners Branch, 15 Scott's Corners Drive in Montgomery, N.Y., on Saturday, April 22 from 10 a.m. to 1 p.m. Visit https://waldensavings.bank/communityshreddays2023 for details and the full 2023 schedule.


To learn more about Walden Savings Bank's community involvement, please visit waldensavings.bank/our-community and across all Walden Savings Bank social media platforms.