About us
Walden Savings Bank, established in 1872, is a federal chartered mutual savings bank headquartered in Montgomery, New York. With a total of 11 full-service branches serving Orange and Ulster Counties, the Bank's progressive style of community banking provides products that cater to both the individual and the growing mid-size business. In addition, Walden Investment Services, located at Walden Savings Bank, offers personalized advice for financial planning.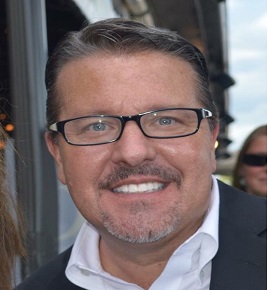 President's Message
We are very excited to welcome you to the NEW WaldenSavings.BANK website. While things may look a bit different, you'll find many new features available to make banking with us easier and safer than ever. Some of the enhancements you'll see include...
Online Account Opening
Chat online with our Contact Center for immediate assistance
Mortgage Rate Watch Feature
User friendly experience on your smart phones or tablets
More coming soon!
We are also proud to transition to the dot BANK web domain. Dot BANK is a trusted, verified, more secure and easily identifiable location on the Internet available only to financial institutions.  You can learn more about the additional safety and security provided by our new website here and take a brief video tour. We are committed to offering our customers the latest in digital banking technology but don't forget, we're here when you need us for personal service as well. I thank you for your continued support and look forward to exceeding your personal and business banking expectations in the years to come.
Derrik R. Wynkoop
President & C.E.O.
Board of Directors
DIRECTORS
Jeffrey D. CristChairman of the Board
Ira. D. Conklin, III
Stephen E. Burger
Dr. Peter V. Masci
Gill Mackay
Edward F.X. Gallagher, Jr.
Derrik R. Wynkoop
DIRECTORS EMERITUS
David C. Lustig, Jr.
Marcus H. Millspaugh, Jr.
Jeffrey A. Sohns
Richard L. Jansen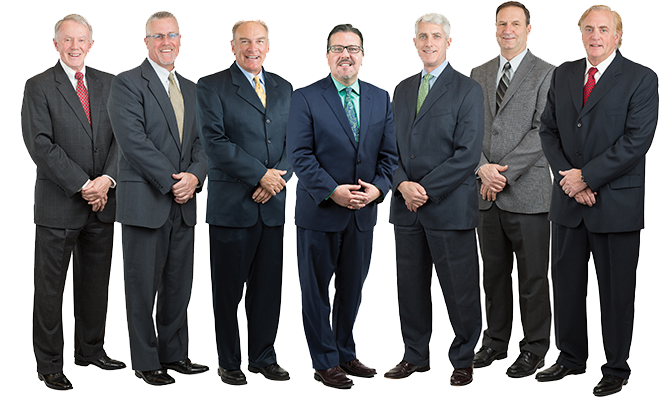 L to R: Gill Mackay; Stephen E. Burger; Jeffrey D. Crist - Chairman of the Board; Derrik R. Wynkoop, Edward F.X. Gallagher, Jr.; Dr. Peter V. Masci; Ira D. Conklin, III
Officers
| | |
| --- | --- |
| Derrik R. Wynkoop | President & CEO |
| Catherine Terwilliger | Executive Vice President & COO |
| Daniel P. Downing | Senior Vice President, Retail Lending |
| Brian Ratynski | Senior Vice President, Commercial Lending |
| John Scognamiglio | Vice President & CFO |
| John M. Carola | Vice President, Retail Delivery & Marketing |
| Joann Menendez | Vice President, Corporate Secretary |
| Pamela Spieler | Vice President, Human Resources |
| Gail G. Swalm | Vice President, BSA Officer |
| Cindy L. Voss | Vice President, Information Technology |
| Greg L. Roe | Vice President, Commercial Lending |
| | |
| --- | --- |
| William F. Vacca | Vice President, Business Development |
| Mary Samuels | Vice President, Commercial Lending |
| David Garlinghouse | Vice President, Commercial Lending |
| Timothy T. Hoppe | Assistant Vice President, Data Operations |
| Gloria Kozlowski | Assistant  Vice President |
| Garry Michel, CFP® | Assistant Vice President, Financial Advisor |
| Alicia Moir | Assistant Vice President, Controller |
| Karin Winum | Assistant Vice President, Human Resources |