About us
Walden Savings Bank, established in 1872, is the 11th oldest federally chartered mutual savings bank headquartered in Montgomery, New York. With a total of 11 full-service branches serving the Hudson Valley region, and a lending office located in Beacon, New York, the Bank's progressive style of community banking provides products that cater to both the individual and the growing mid-size business. In addition, Walden Investment Services, located at Walden Savings Bank, offers personalized advice for financial planning.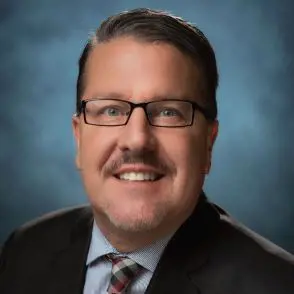 President's Message
Dear Walden Savings Bank Customer,  
Walden Savings Bank, like all banks and credit unions in the county, continues to monitor the developments with Silicon Valley Bank (SVB) headquartered in California and Signature Bank (SB) out of New York.
We know many of our customers are also following the news and the concurrent response from federal and state regulators. The U.S. Government has announced plans to unwind these banks in a manner that fully protects all depositors. Sunday afternoon, the U.S. Federal Reserve also announced a new Bank Term Funding Program aimed at promoting market stability. We view these plans and programs as positive news that will help provide confidence in the stability of the banking system.
While we cannot comment on the specific challenges of these two institutions, our risk practices and industry exposures are in stark contrast to these two institutions. Both these banks appeared to have heavy loan concentrations in volatile industries and were involved in the cryptocurrency markets.
Over the past 151 years, Walden Savings Bank has a tradition of being well diversified in its commercial and residential lending and does not have excess concentrations in any one sector. We also do not engage in any cryptocurrency activity. We are a community bank focused on residential loans and small business lending to diverse industries within the communities we serve. Furthermore, the bank's capital position as of our last quarter call report is considered well capitalized at 8.863% (Tier 1) at 12/31/2022.
We will remain vigilant as your community bank and partner to the changing market conditions and economic developments.
We encourage you to reach out if you have any questions about how these events affect your deposits or any facet of our ongoing relationship. Customer deposits are insured by the Federal Deposit Insurance Corporation (FDIC) up to $250,000 per account category (see below for how the FDIC protects customers as well as (https://www.fdic.gov/).
How FDIC Insurance Protects Customers:
Customers' deposits are protected by FDIC insurance. In the 88-year history of the FDIC, no one has ever lost a penny of an insured deposit.
The FDIC insures up to $250,000 in eight separate account categories per depositor per bank. The FDIC is completely funded by the banking industry.
The FDIC insurance fund and all the agency's costs come entirely from premiums paid by banks. The industry knows that a strong FDIC and deposit insurance fund are essential to the banking system. Banks stand ready to do whatever it takes to ensure the health of the fund and strength of the FDIC.
Sincerely, 

President & C.E.O
Board of Directors
DIRECTORS
Norman "Marti" Sassi, CPA
Chairman of the Board
Jeffrey D. Crist
Immediate Past Chair and Vice Chairman
Ira. D. Conklin, III
Stephen E. Burger
Dr. Peter V. Masci
Edward F.X. Gallagher, Jr.
Derrik R. Wynkoop
Dr. Michelle A. Koury
DIRECTORS EMERITUS
Jeffrey A. Sohns
Gill Mackay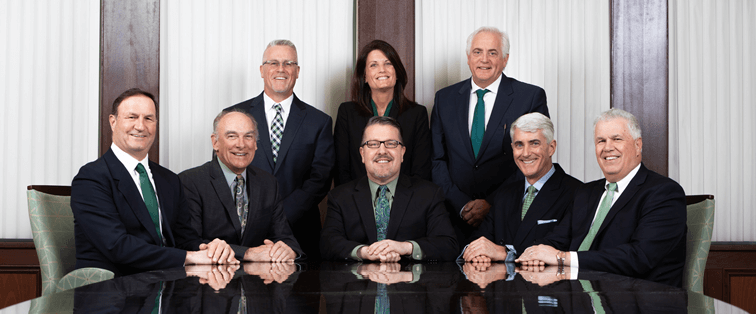 L to R: Dr. Peter V. Masci, Jeffrey D. Crist - Immediate Past Chair & Vice Chairman, Stephen E. Burger, Dr. Michelle A. Koury, Derrik R. Wynkoop, Ira D. Conklin III, Edward F.X. Gallagher, Jr., Norman M. Sassi, CPA- Chairman of the Board
Officers
| Name | Position |
| --- | --- |
| Derrik R. Wynkoop | President & CEO |
| Catherine Terwilliger | Executive Vice President & COO |
| John Scognamiglio | Executive Vice President & CFO |
| Melissa J. Blough | Senior Vice President, Retail Lending |
| Brian Ratynski | Senior Vice President, Commercial Lending |
| Cindy L. Voss | Senior Vice President, Information Technology |
| John M. Carola | Senior Vice President, Retail Delivery & Marketing |
| Joann Menendez | Vice President, Corporate Secretary |
| Pamela Spieler | Vice President, Chief Diversity Officer |
| Lisa Gariolo | Vice President, BSA Officer |
| Michael Snyder | Vice President, Controller |
| Greg L. Roe | Vice President, Commercial Lending |
| Michael Weimer | Vice President, Commercial Lending |
| Mary Samuels | Vice President, Commercial Lending |
Name
Position
David Garlinghouse 
Vice President, Commercial Lending
Gloria Kozlowski
Vice President, Retail Lending
Garry Michel, 

CFP

®
Vice President, Financial Advisor
Karin Winum
Vice President, Human Resources
Timothy T. Hoppe
Assistant Vice President, Data Operations
Lillian Carbonara
Assistant  Vice President, Area Retail Manager
Amy Minutolo
Assistant Vice President, Area Retail Manager
Nichole Moretto
Assistant Vice President, Bank Operations Administrator
Crystal Johnson
Assistant Vice President, Assistant Controller
Katie Foley
Assistant Vice President, Business System Liaison
Zachary Peterson
Assistant Vice President, Credit Department Manager
Tyler Ryan 
Assistant Vice President, Lending System & Data Integrity Manager 
Keith Porsch
Assistant Vice President, Training & Talent Manager