About us
Walden Savings Bank, established in 1872, is a federal chartered mutual savings bank headquartered in Montgomery, New York. With a total of 11 full-service branches in Orange and Ulster Counties and a Lending Office in Beacon, N.Y., the Bank's progressive style of community banking provides products that cater to both the individual and the growing mid-size business. In addition, Walden Investment Services, located at Walden Savings Bank, offers personalized advice for financial planning.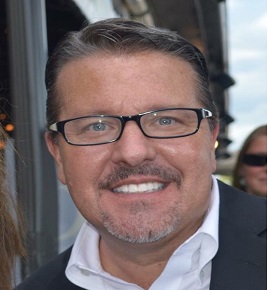 President's Message
We truly appreciate you making Walden Savings Bank your bank of choice and we're excited to share several new happenings in the coming year.
Later this Spring, we'll be launching an updated Mobile Application and Online Banking Platform with many new features to make banking with Walden Savings Bank easier than ever. These enhancements will include:
One seamless platform across our Mobile Application and Online Banking.
New self service functions for bill pay, e-statements and account enrollment.
A personal financial management dashboard that allows you to oversee all of your accounts inside and outside of Walden Savings Bank.
And much more to come...
Saving for the future doesn't have to be difficult. Let us help with our two newest Certificate of Deposit special offers. With your choice of our 14 Month Certificate earning 1.00% APY or the 30 Month Certificate of Deposit  earning 2.00% APY, you can take advantage of these great rates, while selecting a term that is best for you. With a low opening minimum balance of just $1,000, it's the perfect way to the plant seeds for your financial future.
Whether you're buying your first home, a larger home or looking to refinance your current mortgage, we can help. Our team of dedicated mortgage professionals is always here to answer your questions and accompany you through the process. In addition, with our new online mortgage platform, you'll now be able to apply for your mortgage online and even track the status of your loan anytime, anywhere.
For customers in the growing Dutchess County market, we've opened a new  Lending Office for all your residential and commercial lending needs. Conveniently located in downtown Beacon, at 554 Main Street, we'll have lending experts on hand Monday – Friday from 9:00am to 4:00pm and by appointment. Customers will also have access to financial planning through Walden Investment Services at our new Beacon location.
Stay tuned for more exciting announcements and be sure to stay current on all of the latest Walden Savings Bank news and events, by signing up for our newsletter below.
Thank you to our many loyal customers. If you have yet to join the Walden Savings Bank family, I invite you to give us a try. We remain dedicated to providing exceptional service and financial solutions to both personal and small business customers while supporting the overall well-being of our community.
Sincerely,
Derrik R. Wynkoop
President & C.E.O.