About us
Walden Savings Bank, established in 1872, is the 11th oldest federally chartered mutual savings bank headquartered in Montgomery, New York. With a total of 11 full-service branches serving the Hudson Valley region, and a lending office located in Beacon, New York, the Bank's progressive style of community banking provides products that cater to both the individual and the growing mid-size business. In addition, Walden Investment Services, located at Walden Savings Bank, offers personalized advice for financial planning.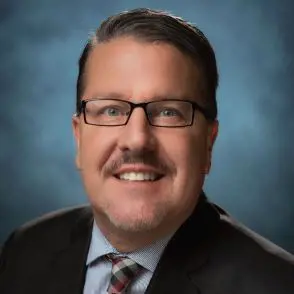 President's Message
This year marks Walden Savings Bank's 150th year in business and we could not have achieved this milestone without you - our loyal customers, many of whom have been banking with Walden Savings Bank for generations. As a reminder, we invite you to learn about Walden Savings Bank's history by taking a digital trip through time where you can learn about our past and hear our plans for the future.
Not only did Walden Savings Bank celebrate 150 years in April but, Walden Investment Services is also celebrating 10 years in business. Along with these milestones, I am happy to share that Walden Savings Bank has been voted "Best Bank" for the ninth year, along with Walden Investment Services being voted "Best Financial Planning Services" in the 2022 Times Herald Record Readers' Choice Awards! Walden Savings Bank was also selected as a winner in the categories for Overall Employer and Mortgage Company. We are very appreciative for your support and will continue to work hard to earn your vote and confidence each and every day!
As the yearlong celebrations continue, we are humbled to be honored as the Corporate Good Neighbor by Safe Harbors of the Hudson at their annual gala. We are proud to work with Safe Harbors and appreciate all of the work they do for our community through the arts. Also, for the seventh year in a row, Walden Savings Bank is thrilled to participate in the American Cancer Society's Real Men Wear Pink campaign. This year, Director of General Services and Facilities, Tom Doran is our "Real Man," and each day in October he will be adorned in pink attire to raise awareness and funds for breast cancer. Since 2016, Walden Savings Bank has raised over $70K from this annual fundraiser. Join us on October 7th from 5pm to 9pm as we, once again, partner with Angry Orchard to raise funds towards this great campaign.
Lastly, as we look forward to the New Year, I am excited to announce that Walden Savings Bank will be performing a complete system upgrade in February 2023.  Both personal and business customers will have access to a more robust banking experience "packed" with a number of new and exciting features. Be sure to watch for more information later this Fall.
As always, it is our privilege to serve you and we are thankful for the opportunity to be the bank of choice in the communities we serve. Thank you for all of your support as we continue to honor Walden Savings Bank's 150th year in business.
Sincerely,

President & C.E.O.

Board of Directors
DIRECTORS
Norman "Marti" Sassi, CPA
Chairman of the Board
Jeffrey D. Crist
Immediate Past Chair and Vice Chairman
Ira. D. Conklin, III
Stephen E. Burger
Dr. Peter V. Masci
Edward F.X. Gallagher, Jr.
Derrik R. Wynkoop
Dr. Michelle A. Koury
DIRECTORS EMERITUS
Jeffrey A. Sohns
Richard L. Jansen
Gill Mackay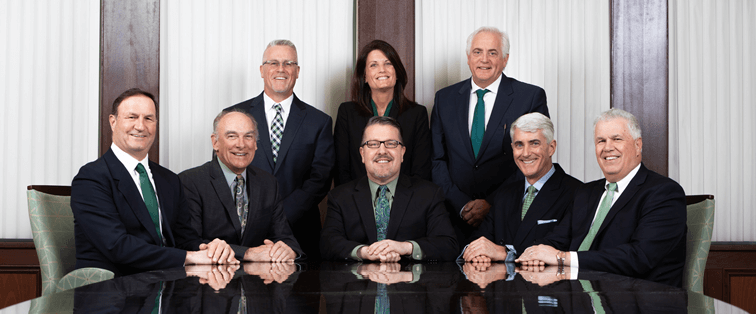 L to R: Dr. Peter V. Masci, Jeffrey D. Crist - Immediate Past Chair & Vice Chairman, Stephen E. Burger, Dr. Michelle A. Koury, Derrik R. Wynkoop, Ira D. Conklin III, Edward F.X. Gallagher, Jr., Norman M. Sassi, CPA- Chairman of the Board
Officers
| Name | Position |
| --- | --- |
| Derrik R. Wynkoop | President & CEO |
| Catherine Terwilliger | Executive Vice President & COO |
| Melissa J. Blough | Senior Vice President, Retail Lending |
| Brian Ratynski | Senior Vice President, Commercial Lending |
| John Scognamiglio | Vice President & CFO |
| John M. Carola | Vice President, Retail Delivery & Marketing |
| Joann Menendez | Vice President, Corporate Secretary |
| Pamela Spieler | Vice President, Human Resources |
| Lisa Gariolo | Vice President, BSA Officer |
| Cindy L. Voss | Vice President, Information Technology |
| Michael Snyder | Vice President, Controller |
| Greg L. Roe | Vice President, Commercial Lending |
| William F. Vacca | Vice President, Business Development |
Name
Position
Mary Samuels
Vice President, Commercial Lending
David Garlinghouse 
Vice President, Commercial Lending
Gloria Kozlowski
Vice President, Retail Lending
Garry Michel, 

CFP

®
Vice President, Financial Advisor
Karin Winum
Vice President, Human Resources
Michael Weimer
Vice President, Commercial Lending
Timothy T. Hoppe
Assistant Vice President, Data Operations
Lillian Carbonara
Assistant  Vice President, Area Retail Manager
Amy Minutolo
Assistant Vice President, Area Retail Manager
Nichole Moretto
Assistant Vice President, Bank Operations Administrator
Crystal Johnson
Assistant Vice President, Assistant Controller
Katie Foley
Assistant Vice President, Business System Liaison
Zachary Peterson
Assistant Vice President, Credit Department Manager