About us
Walden Savings Bank, established in 1872, is the 11th oldest federally chartered mutual savings bank headquartered in Montgomery, New York. With a total of 11 full-service branches serving the Hudson Valley region, and a lending office located in Beacon, New York, the Bank's progressive style of community banking provides products that cater to both the individual and the growing mid-size business. In addition, Walden Investment Services, located at Walden Savings Bank, offers personalized advice for financial planning.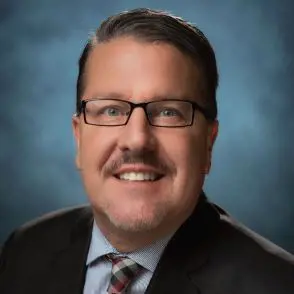 President's Message
As we close the year, I would like to take a moment to thank our customers who joined us in honoring two very important milestones. This past year marked the 150th Anniversary for Walden Savings Bank as well as the 10th Anniversary for our Wealth Management Division, Walden Investment Services. We are so proud to have shared these anniversaries with our loyal customers.
We now turn our focus to a very exciting initiative coming in February 2023. Walden Savings Bank will be upgrading our current technology platform to deliver best-in-class digital banking services to our valued customers. This upgrade will also allow us to better serve you, and will provide us the ability to develop additional products that will meet your future financial needs.
Please mark your calendars for Monday, February 6, 2023 when our new system will be released. The upgrade will take place over the weekend beginning Saturday, February 4th and some services may be unavailable during this timeframe. Rest assured, we will share more information over the coming months on those items that may impact you. While no immediate action is needed, I encourage you to make sure that we have the most up to date contact information for you on file. This includes a valid e-mail address and phone number as we will be using a number of methods to communicate with our customers throughout the process. Simply stop by your local branch, call our Contact Center at 845-457-7700 option #3 or email us at [email protected] if you wish to confirm your current contact information.
Thank you as always for being a Walden Savings Bank customer. We remain committed to delivering innovation and personalized service that will make your banking experience more convenient than ever.
Sincerely,

President & C.E.O.

Board of Directors
DIRECTORS
Norman "Marti" Sassi, CPA
Chairman of the Board
Jeffrey D. Crist
Immediate Past Chair and Vice Chairman
Ira. D. Conklin, III
Stephen E. Burger
Dr. Peter V. Masci
Edward F.X. Gallagher, Jr.
Derrik R. Wynkoop
Dr. Michelle A. Koury
DIRECTORS EMERITUS
Jeffrey A. Sohns
Gill Mackay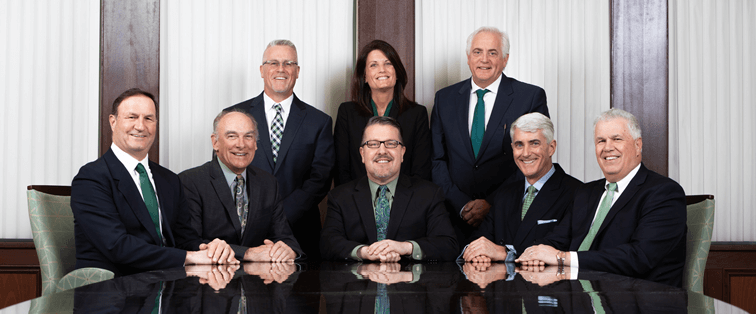 L to R: Dr. Peter V. Masci, Jeffrey D. Crist - Immediate Past Chair & Vice Chairman, Stephen E. Burger, Dr. Michelle A. Koury, Derrik R. Wynkoop, Ira D. Conklin III, Edward F.X. Gallagher, Jr., Norman M. Sassi, CPA- Chairman of the Board
Officers
| Name | Position |
| --- | --- |
| Derrik R. Wynkoop | President & CEO |
| Catherine Terwilliger | Executive Vice President & COO |
| Melissa J. Blough | Senior Vice President, Retail Lending |
| Brian Ratynski | Senior Vice President, Commercial Lending |
| John Scognamiglio | Vice President & CFO |
| John M. Carola | Vice President, Retail Delivery & Marketing |
| Joann Menendez | Vice President, Corporate Secretary |
| Pamela Spieler | Vice President, Human Resources |
| Lisa Gariolo | Vice President, BSA Officer |
| Cindy L. Voss | Vice President, Information Technology |
| Michael Snyder | Vice President, Controller |
| Greg L. Roe | Vice President, Commercial Lending |
| William F. Vacca | Vice President, Business Development |
Name
Position
Mary Samuels
Vice President, Commercial Lending
David Garlinghouse 
Vice President, Commercial Lending
Gloria Kozlowski
Vice President, Retail Lending
Garry Michel, 

CFP

®
Vice President, Financial Advisor
Karin Winum
Vice President, Human Resources
Michael Weimer
Vice President, Commercial Lending
Timothy T. Hoppe
Assistant Vice President, Data Operations
Lillian Carbonara
Assistant  Vice President, Area Retail Manager
Amy Minutolo
Assistant Vice President, Area Retail Manager
Nichole Moretto
Assistant Vice President, Bank Operations Administrator
Crystal Johnson
Assistant Vice President, Assistant Controller
Katie Foley
Assistant Vice President, Business System Liaison
Zachary Peterson
Assistant Vice President, Credit Department Manager