Back To Top
About us
Walden Savings Bank, established in 1872, is the 11th oldest federally chartered mutual savings bank headquartered in Montgomery, New York. With a total of 11 full-service branches serving the Hudson Valley region, and a lending office located in Beacon, New York, the Bank's progressive style of community banking provides products that cater to both the individual and the growing mid-size business. In addition, Walden Investment Services, located at Walden Savings Bank, offers personalized advice for financial planning.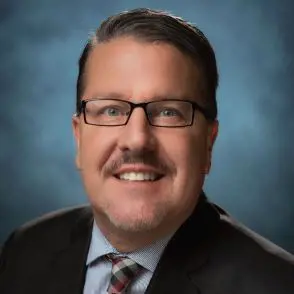 President's Message
I hope everyone is having an enjoyable summer! This time of year remains busy for the Walden Savings Bank team and we are excited to provide you with some updates.
We are happy to share that Walden Savings Bank has been voted "Best Bank" for the 6th year in a row in the Times Herald Record Readers' Choice Awards! Walden Savings was also selected as a winner in the categories for Mortgage Company, Overall Employer and Financial Planning (Walden Investment Services). We are very appreciative of your support and you can count on us to continue to earn your vote every day.

One of the most popular services offered since 2014 has been Instant Issue Debit Cards at select branches. Customers have enjoyed having the ability to come into their local branch and have a debit card instantly created. We are excited to share that this service will soon be expanded to all Walden Savings Bank branch locations! Stay tuned for more details as we rollout this service over the upcoming months.

Ensure that your debit card has the latest in convenience and security. If you have not yet enrolled in CardValet or activated our new Mobile Wallet - now is the perfect time to activate these services. Drop by any branch or call the contact center at 1-845-457-7700 to learn more.

If your summer plans include travelling, don't forget that Walden Savings Bank can help. Our customers can purchase or redeem over 60 different currencies through our Foreign Currency Program in addition to having access to more the 55,000 surcharge free ATMs around the world.
Once again, thank you to all who voted in the Times Herald Records Readers' Choice Awards this year. If you have not yet joined the Walden Savings Bank family, I invite you to give us a try. We remain dedicated to providing exceptional service and financial solutions to both personal and business customers while supporting the charitable activities in our community.
Sincerely,
Derrik R. Wynkoop
President & C.E.O.
Board of Directors
DIRECTORS
Jeffrey D. CristChairman of the Board
Ira. D. Conklin, III
Stephen E. Burger
Dr. Peter V. Masci
Edward F.X. Gallagher, Jr.
Norman "Marti" Sassi, CPA
Derrik R. Wynkoop
Dr. Michelle A. Koury
DIRECTORS EMERITUS
Marcus H. Millspaugh, Jr.
Jeffrey A. Sohns
Richard L. Jansen
Gill Mackay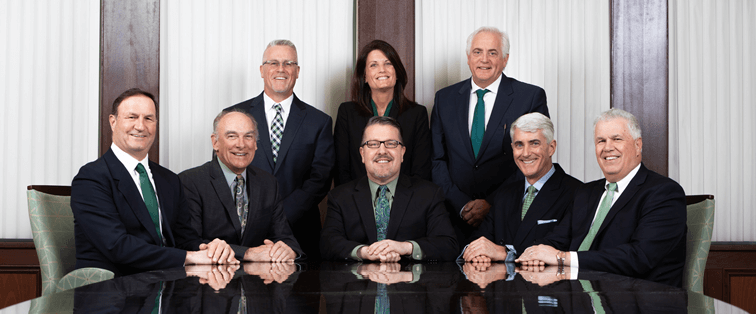 L to R: Dr. Peter V. Masci, Jeffrey D. Crist - Chairman of the Board, Stephen E. Burger, Dr. Michelle A. Koury, Derrik R. Wynkoop, Ira D. Conklin III, Edward F.X. Gallagher, Jr., Norman M. Sassi, CPA
Officers
| Name | Position |
| --- | --- |
| Derrik R. Wynkoop | President & CEO |
| Catherine Terwilliger | Executive Vice President & COO |
| Daniel P. Downing | Senior Vice President, Retail Lending |
| Brian Ratynski | Senior Vice President, Commercial Lending |
| John Scognamiglio | Vice President & CFO |
| John M. Carola | Vice President, Retail Delivery & Marketing |
| Joann Menendez | Vice President, Corporate Secretary |
| Pamela Spieler | Vice President, Human Resources |
| Lisa Gariolo | Vice President, BSA Officer |
| Cindy L. Voss | Vice President, Information Technology |
| Michael Snyder | Vice President, Controller |
| Greg L. Roe | Vice President, Commercial Lending |
| Name | Position |
| --- | --- |
| William F. Vacca | Vice President, Business Development |
| Mary Samuels | Vice President, Commercial Lending |
| David Garlinghouse | Vice President, Commercial Lending |
| Gloria Kozlowski | Vice President, Retail Lending |
| Garry Michel, CFP® | Vice President, Financial Advisor |
| Karin Winum | Vice President, Human Resources |
| Michael Weimer | Assistant Vice President, Commercial Lending |
| Timothy T. Hoppe | Assistant Vice President, Data Operations |
| Lillian Carbonara | Assistant  Vice President, Area Retail Manager |
| Amy Minutolo | Assistant Vice President, Area Retail Manager |
| Nichole Moretto | Assistant Vice President, Bank Operations Administrator |
| Crystal Johnson | Assistant Vice President, Assistant Controller |
Walden Savings Bank's Model