About us
Walden Savings Bank, established in 1872, is the 11th oldest federally chartered mutual savings bank headquartered in Montgomery, New York. With a total of 11 full-service branches serving the Hudson Valley region, and a lending office located in Beacon, New York, the Bank's progressive style of community banking provides products that cater to both the individual and the growing mid-size business. In addition, Walden Investment Services, located at Walden Savings Bank, offers personalized advice for financial planning.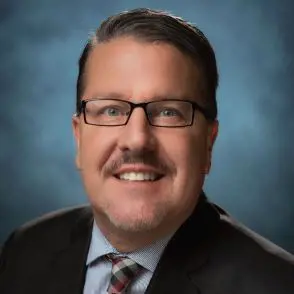 President's Message

.
As we approach this season of gratitude, I find myself reflecting on the incredible journey we have shared together this year at Walden Savings Bank. It is truly remarkable how time flies, and here we are, gearing up for another holiday season.
This Thanksgiving, I am filled with immense pride and gratitude and would also like to share some exciting news with you. For the tenth consecutive year, Walden Savings Bank has been selected as the "Best Bank" in the Times Herald Record Readers' Choice Awards. I want to extend our deepest appreciation for your continued trust and support which has played an integral role in the success of Walden Savings Bank. This achievement is a testament to our unwavering commitment to excellence and your enduring support. Walden Investment Services, our financial planning division, is also humbled to have been recognized as "Best Financial Planning" organization.
In the spirit of giving back, we are delighted to continue our annual tradition, the "22 Days of Giving" program. This initiative, now in its eighth year, embodies the true essence of community spirit. Through the generous contributions of our employees, matched by the bank, we have been able to donate over $125,000 to various charitable causes and families in need within our community. Stay tuned next month as we share heartwarming stories of the impact of our charitable giving on our social media channels.
Additionally, I am happy to announce Walden Savings Bank will be partnering with K104 Radio for their Annual Christmas Wish initiative once again. As we celebrate this holiday season, if you know someone who is a going through a difficult time and is in need, you can make their holiday a little brighter by submitting their Christmas Wish for an opportunity for one of twelve $500 gift cards. 
As we gather our loved ones this Thanksgiving, let us cherish the moments of togetherness and express our gratitude for the blessings we have received. At Walden Savings Bank, we are immensely thankful for your trust, loyalty and support. We are deeply committed to earning your confidence each day, and we look forward to continuing this incredible journey together. From everyone at Walden Savings Bank, we wish you a very joyous and Happy Thanksgiving.
Sincerely, 

President & C.E.O
Board of Directors
DIRECTORS
Norman "Marti" Sassi, CPA
Chairman of the Board
Jeffrey D. Crist
Immediate Past Chair and Vice Chairman
Ira. D. Conklin, III
Stephen E. Burger
Dr. Peter V. Masci
Edward F.X. Gallagher, Jr.
Derrik R. Wynkoop
Dr. Michelle A. Koury
DIRECTORS EMERITUS
Jeffrey A. Sohns
Gill Mackay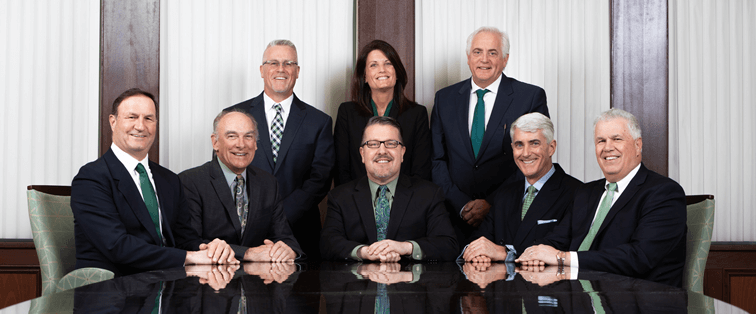 L to R: Dr. Peter V. Masci, Jeffrey D. Crist - Immediate Past Chair & Vice Chairman, Stephen E. Burger, Dr. Michelle A. Koury, Derrik R. Wynkoop, Ira D. Conklin III, Edward F.X. Gallagher, Jr., Norman M. Sassi, CPA- Chairman of the Board
Officers
| Name | Position |
| --- | --- |
| Derrik R. Wynkoop | President & CEO |
| Catherine Terwilliger | Executive Vice President & COO |
| Stephen Scott  | Executive Vice President & COO |
| John Scognamiglio | Executive Vice President & CFO |
| Melissa J. Blough | Senior Vice President, Retail Lending |
| Brian Ratynski | Senior Vice President, Commercial Lending |
| Cindy L. Voss | Senior Vice President, Information Technology |
| John M. Carola | Senior Vice President, Retail Delivery & Marketing |
| Joann Menendez | Vice President, Corporate Secretary |
| Pamela Spieler | Vice President, Chief Diversity Officer |
| Lisa Gariolo | Vice President, BSA Officer |
| Michael Snyder | Vice President, Controller |
| Greg L. Roe | Vice President, Commercial Lending |
| Michael Weimer | Vice President, Commercial Lending |
| Mary Samuels | Vice President, Commercial Lending |
Name
Position
David Garlinghouse 
Vice President, Commercial Lending
Gloria Kozlowski
Vice President, Retail Lending
Garry Michel, 

CFP

®
Vice President, Financial Advisor
Karin Winum
Vice President, Human Resources
Timothy T. Hoppe
Assistant Vice President, Data Operations
Lillian Carbonara
Assistant  Vice President, Area Retail Manager
Amy Minutolo
Assistant Vice President, Area Retail Manager
Nichole Moretto
Assistant Vice President, Bank Operations Administrator
Crystal Johnson
Assistant Vice President, Assistant Controller
Katie Foley
Assistant Vice President, Business System Liaison
Zachary Peterson
Assistant Vice President, Credit Department Manager
Tyler Ryan 
Assistant Vice President, Lending System & Data Integrity Manager 
Keith Porsch
Assistant Vice President, Training & Talent Manager