About us
Walden Savings Bank, established in 1872, is the 11th oldest federally chartered mutual savings bank headquartered in Montgomery, New York. With a total of 11 full-service branches serving the Hudson Valley region, and a lending office located in Beacon, New York, the Bank's progressive style of community banking provides products that cater to both the individual and the growing mid-size business. In addition, Walden Investment Services, located at Walden Savings Bank, offers personalized advice for financial planning.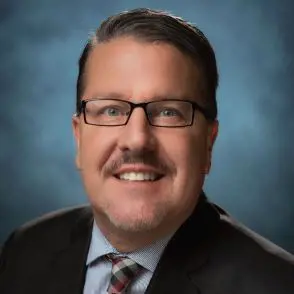 President's Message
Walden Savings Bank - Open for Business
Like you, we are excited to learn about the Hudson Valley entering phase one of reopening for business. While Walden Savings Bank has remained open throughout the Covid-19 pandemic, branch lobby access has been limited for the safety of both our customers and employees. We are optimistic that our region will continue to demonstrate improved metrics that will allow more businesses to operate. As the Hudson Valley region continues to progress and enter new phases, we will adjust our services as well.
WSB - Current State
Each of our 11 branches continue to offer drive-thru service where the vast majority of services may be provided. If you require access to your safe deposit box or have another need requiring entry to the lobby, we ask that you please make an appointment prior to visiting the branch. While these measures are in place, be assured that our Contact Center, back office support departments, ATMs and all other digital services remain available. Other services may be performed remotely or via the Drive-Thru. Please contact your 
local branch office
or our 
Contact Center
 to schedule your appointment.
WSB Reopening Plan
We are please to provide additional branch lobby access for customers. In doing so, a number of safety measures will be put into place for everyone's well being.
Upon arrival customers will be greeted by a WSB employee.
The number of customers permitted inside at once will be limited by location.
WSB employees and customers will be required to have an appropriate face covering in place.
A WSB employee will ask customers to briefly remove their face covering to be identified prior to entering.
Branches have been equipped with plastic barriers and waiting areas have been marked to ensure social distancing practices are maintained.
Loan closings will continue to be conducted primarily at our headquarters in Montgomery and through video conferencing when available.
Other Safety Measures
While we're happy to provide customers with access to our branch lobbies, we ask that you continue to take advantage of our digital banking solutions as well as using branch drive up tellers when possible. Throughout the Covid-19 Pandemic and going forward, we've provided employees with guidance on maintaining safety standards and ask that you please assist us in these efforts.
Stay home when ill - Please stay home if you are feeling ill. As an added measure, WSB employees conduct daily temperature checks prior to coming to work each day.
Clean hands often - Wash your hands with soap and water. Use hand sanitizer after touching frequently used items or surfaces.
Avoid close contact - Please maintain social distance in our facilities by allowing at least 6 feet of space between yourself and others.
Cover coughs & sneezes - Remember to always cover your mouth and nose with a tissue when you cough or sneeze or use the inside of your elbow. Throw used tissues in the trash and wash your hands.
Clean & disinfect - We will continue to follow proper cleaning protocol of our facilities including commonly used surfaces.
This has truly been an unprecedented time for our entire community.Throughout it all, the well-being of our customers and employees remains our top priority. We wish you and your family good health as we look to the future and returning to a sense of normalcy. Our team continues to monitor all new developments and is assessing our progress as we move into additional reopening phases. We will provide updates at a later date when in- branch restrictions may be eased and invite you to visit us online at 
waldensavings.bank/covid19resources
for the latest news and information.
Sincerely,
Derrik R. Wynkoop
President & C.E.O.
 P.S. -To address any concerns about our reopening plan or to discuss any COVID-19 related financial matters, please feel free to contact me directly at derrik.wynkoop@waldensavings.bank or 845-457-7700 ext. 350.