About us
Walden Savings Bank, established in 1872, is the 11th oldest federally chartered mutual savings bank headquartered in Montgomery, New York. With a total of 11 full-service branches serving the Hudson Valley region, and a lending office located in Beacon, New York, the Bank's progressive style of community banking provides products that cater to both the individual and the growing mid-size business. In addition, Walden Investment Services, located at Walden Savings Bank, offers personalized advice for financial planning.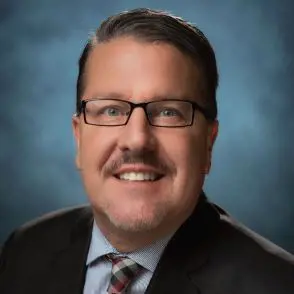 President's Message
It is hard to believe that the end of the year is upon us as we welcome the holiday season. This past year has truly been an unprecedented time for all of us. While holiday festivities may look different for many of us, one thing that has not changed is the spirt of giving throughout our community. It is heartwarming to see so many members of our community going above and beyond to help friends and neighbors when the need is greater than ever. Walden Savings Bank is proud to do what we can as well, by continuing our mission to support causes and charitable organizations that make an impact in our community. 
~We're excited to continue our annual "22 Days of Giving" now entering its fourth year. Bank employees make a weekly contribution to dress casually each Friday. These donations, along with a Bank match, exceeded $22,000 this year and are then distributed to each of the Bank's 22 branches and departments. In turn, employees are empowered to choose causes with missions that resonate with them. As a result of the hardships faced by so many due to the pandemic, the Walden Savings Bank team also made distributions this past summer, as there was an immediate need within the community
~We're also proud to sponsor two exciting holiday giving initiatives. The first is K104 Radio's "The Twelve Days of Christmas Wish", awarding $500 to 12 local families or individuals in need. The second initiative is Energy 103 Radio's "Community Champion" that recognizes local unsung community champions, awarding each Champion with $500 to provide to the not for profit featured in the nomination.
 ~Our employees always look forward to doing their part as well. This will be the 6th year that Walden Savings Bank employees have participated in the annual "Stuff the Van" food drive benefiting the Food Bank of the Hudson Valley. We are excited to add to the more than 10,000 pounds we've previously donated!
While 2020 has presented us with new challenges, I am so very appreciative of your support and loyalty throughout it all. It is our privilege to serve you and we are thankful for the opportunity to work with the businesses and residents of the Hudson Valley. I hope that 2021 provides you and your loved ones with greater health and prosperity. On behalf of the Board of Directors and employees at Walden Savings Bank, I wish you and your loved ones a wonderful holiday season and a joyous New Year.
Sincerely,
Derrik R. Wynkoop
President & C.E.O.