About us
Walden Savings Bank, established in 1872, is a federal chartered mutual savings bank headquartered in Montgomery, New York. With a total of 11 full-service branches serving Orange and Ulster Counties, the Bank's progressive style of community banking provides products that cater to both the individual and the growing mid-size business. In addition, Walden Investment Services, located at Walden Savings Bank, offers personalized advice for financial planning.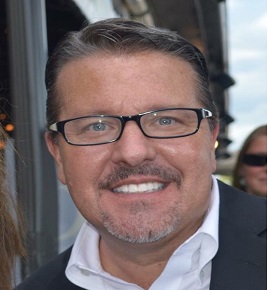 Happy Holidays
from Walden Savings Bank
It's hard to believe we are already in the midst of another holiday season. As I travel around the Hudson Valley to visit our local branches, I can see that the holiday spirit is already alive and well. Of course, there are the colorful lights and plenty of cheer, but what stands out most is the giving that has already begun.
At Walden Savings Bank, we also continue our mission of supporting organizations and causes that make a difference in our community. Have you ever wondered why our employees dress down each Friday? Bank employees make a weekly donation for this privilege that is matched with contributions from the bank. At the end of the year, these funds are distributed to each bank department to donate back to a cause that is important to them. Shortly, we will share each unique department story on social media in what we are calling "22 Days of Giving"
This holiday season we will also be selling the 2nd edition of the Walden Savings Bank Employee Cookbook at each our of branch locations. Filled with 145 of our favorite family recipes in honor of our 145th Anniversary, we are thrilled to share the proceeds with the Food Bank of the Hudson Valley. At just ten dollars, this cookbook makes a great holiday gift for everyone on your list and helps local families in need.
I would like to take this opportunity to say thank you to our loyal customers. You continue to put your financial trust in us and that has helped us to have another successful year. We wouldn't have made it 145 years without you!
On behalf of the Board of Directors and employees at Walden Savings Bank, I wish you and your loved ones a wonderful holiday season and a joyous New Year.
Sincerely,
Derrik R. Wynkoop
President & C.E.O.