About us
Walden Savings Bank, established in 1872, is the 11th oldest federally chartered mutual savings bank headquartered in Montgomery, New York. With a total of 11 full-service branches serving the Hudson Valley region, and a lending office located in Beacon, New York, the Bank's progressive style of community banking provides products that cater to both the individual and the growing mid-size business. In addition, Walden Investment Services, located at Walden Savings Bank, offers personalized advice for financial planning.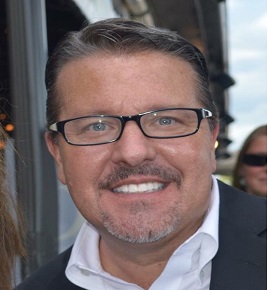 President's Message
It is so good to hear the birds chirping and see the Hudson Valley landscape so picturesque again.  The spring and summer seasons are a great reflection of new growth and I am happy to note that Walden Savings Bank is also growing!
We enjoyed a successful Grand Opening celebration of our new lending office located at 554 Main Street in downtown Beacon on May 4, and are excited to expand into the Dutchess County market.  Our team of dedicated lending professionals are available for all of your residential and commercial needs throughout the Hudson Valley.
We have recently transitioned to a new online banking platform to allow our customers one seamless platform across all phones, tablets and computers.  The conversion was not without difficulty for some of our customers, and for this, we sincerely apologize.  We trust that the issues have been resolved and invite you to speak to our Contact Center and 24/7 support staff at 845.457.7700, Option 1, if you have any remaining concerns.
I am also pleased to hear many compliments from our customers in regards to the enhanced features of this recent upgrade, which include:
Self service functions for managing bill pay, e-statements and account enrollment
Person to Person payments
Bank Wise: A personal financial management dashboard that allows you to oversee all of your accounts (internal and external) for budgeting purposes
With these enhancements, Walden Savings Bank has positioned itself to be more competitive, and our customers are happy to have advanced banking technology. 
Thank you for allowing us to serve you, and in turn, support "Our Community".
Sincerely,
Derrik R. Wynkoop
President & C.E.O.