About us
Walden Savings Bank, established in 1872, is the 11th oldest federally chartered mutual savings bank headquartered in Montgomery, New York. With a total of 11 full-service branches serving the Hudson Valley region, and a lending office located in Beacon, New York, the Bank's progressive style of community banking provides products that cater to both the individual and the growing mid-size business. In addition, Walden Investment Services, located at Walden Savings Bank, offers personalized advice for financial planning.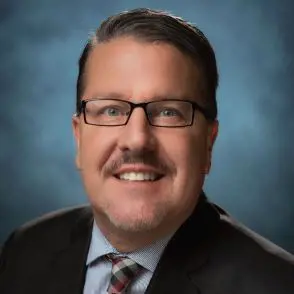 President's Message
It is hard to believe we are already preparing for yet another holiday season and Walden Savings Bank has plenty to be thankful for. I am happy to share that Walden Savings Bank has been voted "Best Bank" for the eighth year in a row along with "Best Mortgage Company" in the Times Herald Record Readers' Choice Awards! Walden Savings Bank was also selected as a winner in the categories for Overall Employer and Financial Planning (Walden Investment Services). We are so very appreciative for your support and will continue to work hard to earn your vote and confidence each and every day!
Now in its sixth year, we are proud to once again participate in our "22 Days of Giving" program. Walden Savings Bank employees make a weekly donation to have the ability to dress casual on Friday and Saturday. The funds raised are matched by the bank and then distributed to our twenty two branches/departments. Each team then selects a charitable cause or family to support. Since this programs inception, we have donated over $100,000 to those in need in our community. Be on the lookout next month for the many heartwarming stories of our charitable giving that will be featured on social media.  
We are also excited to announce that our Community Champion program will continue in 2022! Our partnership with Energy 103 Radio created the "Community Champion" program as a way to highlight members of our community who selflessly volunteer for community organizations. In addition to recognizing the volunteer, the Bank also awards the affiliated non-profit organization with $500. To learn more about the nine 2021 Community Champions or to nominate someone who should be recognized, please visit us online at: waldensavings.bank/communitychampion.  
Next, our Scott's Corners Branch transformation project is near completion! This project includes the creation of the "WSB Café," a coffee bar for guests, digital displays, an augmented reality video experience and a digital discovery center that will offer access to hands-on demonstrations of the latest in digital technology.  We'll be hosting a grand opening celebration in the spring to mark this occasion, however, you can stop by now to check out our transformed branch space. You can view the entire project from ground breaking to completion at the Walden Savings Bank Blog at waldensavings.bank/blog.
Finally, we are happy to be counting down to our 150th year in 2022. As we prepare for this milestone, we will be sharing many ways that our community, customers and employees can get involved with the celebration! We could not have made it this far without you - our loyal customers, many of whom have been banking with Walden Savings Bank for generations.
It is our privilege to serve you, and are thankful to be your bank of choice in the Hudson Valley. On behalf of the Board of Directors and staff at Walden Savings Bank, I wish you a very Happy Thanksgiving and Happy Holiday season.
Sincerely,
Derrik R. Wynkoop
President & C.E.O.
Board of Directors
DIRECTORS
Jeffrey D. Crist
Chairman of the Board
Ira. D. Conklin, III
Stephen E. Burger
Dr. Peter V. Masci
Edward F.X. Gallagher, Jr.
Norman "Marti" Sassi, CPA
Derrik R. Wynkoop
Dr. Michelle A. Koury
DIRECTORS EMERITUS
Marcus H. Millspaugh, Jr.
Jeffrey A. Sohns
Richard L. Jansen
Gill Mackay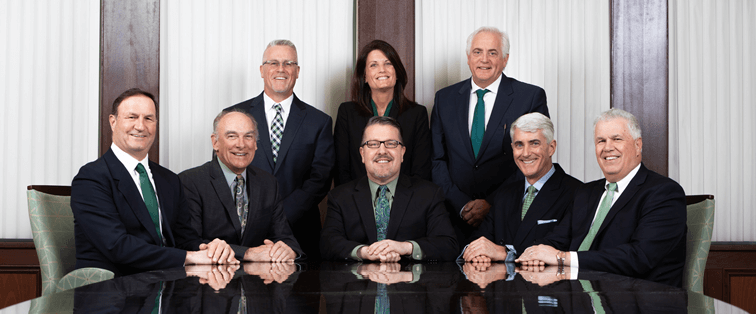 L to R: Dr. Peter V. Masci, Jeffrey D. Crist - Chairman of the Board, Stephen E. Burger, Dr. Michelle A. Koury, Derrik R. Wynkoop, Ira D. Conklin III, Edward F.X. Gallagher, Jr., Norman M. Sassi, CPA
Officers
| Name | Position |
| --- | --- |
| Derrik R. Wynkoop | President & CEO |
| Catherine Terwilliger | Executive Vice President & COO |
| Daniel P. Downing | Senior Vice President, Retail Lending |
| Brian Ratynski | Senior Vice President, Commercial Lending |
| John Scognamiglio | Vice President & CFO |
| John M. Carola | Vice President, Retail Delivery & Marketing |
| Joann Menendez | Vice President, Corporate Secretary |
| Pamela Spieler | Vice President, Human Resources |
| Lisa Gariolo | Vice President, BSA Officer |
| Cindy L. Voss | Vice President, Information Technology |
| Michael Snyder | Vice President, Controller |
| Greg L. Roe | Vice President, Commercial Lending |
| William F. Vacca | Vice President, Business Development |
Name
Position
Mary Samuels
Vice President, Commercial Lending
David Garlinghouse 
Vice President, Commercial Lending
Gloria Kozlowski
Vice President, Retail Lending
Garry Michel, 

CFP

®
Vice President, Financial Advisor
Karin Winum
Vice President, Human Resources
Michael Weimer
Vice President, Commercial Lending
Timothy T. Hoppe
Assistant Vice President, Data Operations
Lillian Carbonara
Assistant  Vice President, Area Retail Manager
Amy Minutolo
Assistant Vice President, Area Retail Manager
Nichole Moretto
Assistant Vice President, Bank Operations Administrator
Crystal Johnson
Assistant Vice President, Assistant Controller
Katie Foley
Assistant Vice President, Business System Liaison
Zachary Peterson
Assistant Vice President, Credit Department Manager