Our Community
Back to All Our Community
February 14, 2022
Walden Savings Bank Continues 150 Years of Community Focus and Charitable Giving with Valentines for Veterans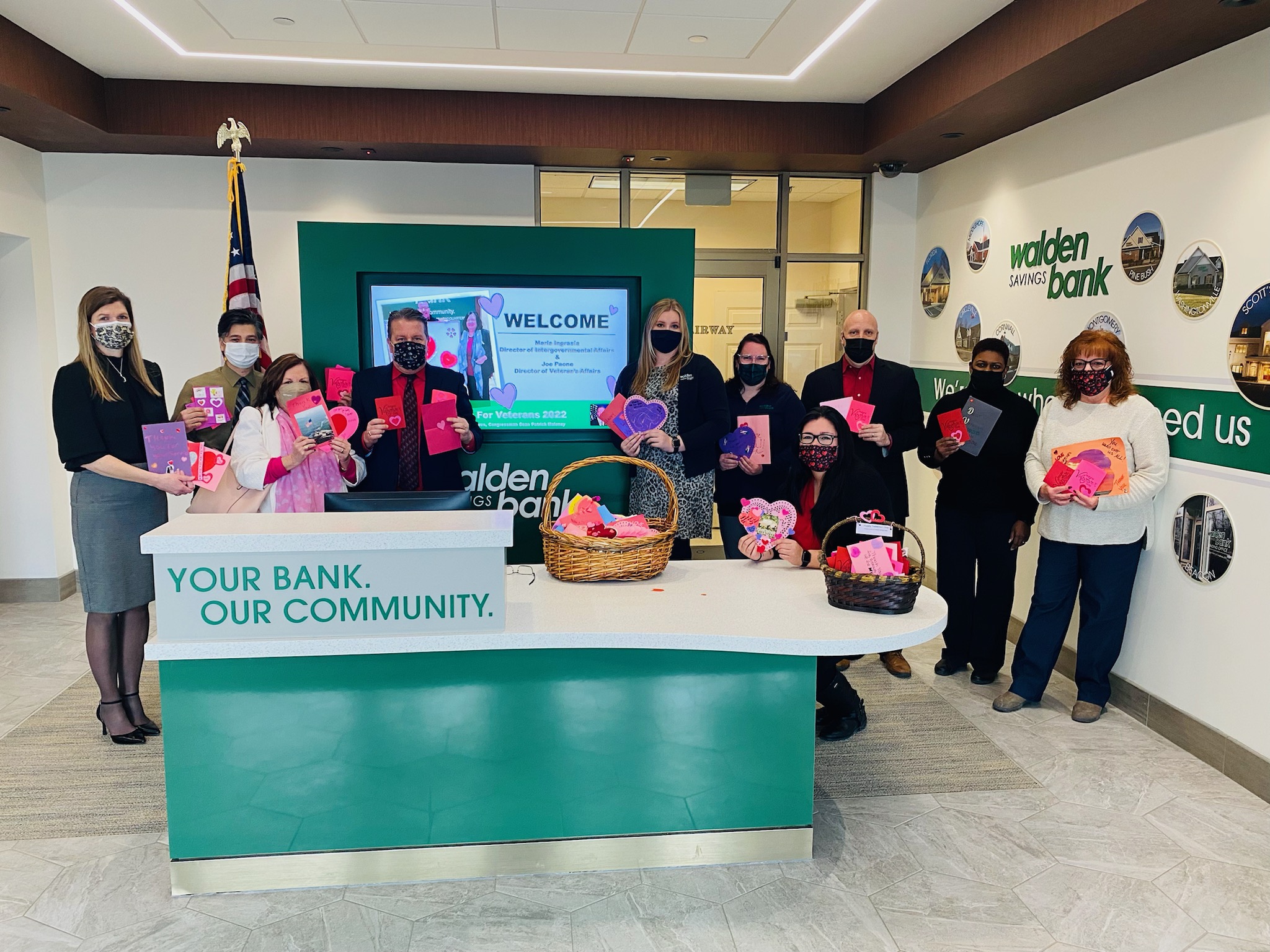 Walden Savings Bank is honored to once again participate in U.S. Congressional Representative Sean Patrick Maloney's annual Valentines for Veterans program. The bank, which is celebrating its 150th anniversary this year, has a long history of playing an active role in the community, and continues to seek new opportunities to give back.
"All of us at Walden Savings Bank take pride in being able to join in this sign of appreciation for the sacrifices made by our local veterans in service to our country. The initiative is that much more meaningful for us this year as we take stock of the 150 years we've dedicated to the Hudson Valley region," said Derrik Wynkoop, President and CEO of Walden Savings Bank. "Giving back to our neighbors is extremely important to us, and we're proud to have supported so many worthwhile causes over the years." 
Walden Savings Bank has participated in the Valentines for Veterans initiative for seven straight years and this is one of countless ways the bank and its employees give back. In addition to the bank's ongoing community support, to celebrate their anniversary, Walden Savings Bank is awarding four $1,500 grants to local causes including Big Brothers Big Sisters of Orange County, Take Me Home Pet Rescue, Hudson Valley Cancer Resource Center and the Newburgh LGBTQ Center.
"As we distribute Valentine's Day cards for veterans this season, the Walden Savings Bank team will continue to reflect on our 150-year history of community service," said Wynkoop. "We look forward to many more years of continuing to give back to the region we're so proud to call our home."