WSB in the Media
Back to All News
January 25, 2023
Vice President of Walden Savings Bank is Vision Hudson Valley Chairman of the Board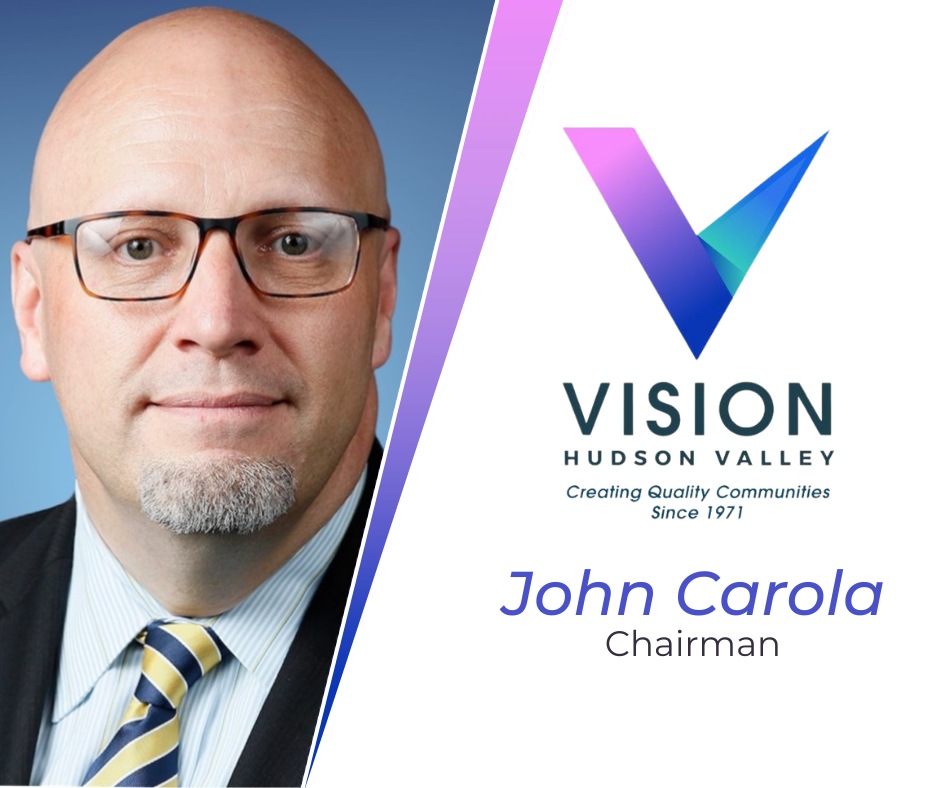 Vision Hudson Valley is happy to have John Carola of Walden Savings Bank as the Chairman of the Board!
John is a seasoned executive, with over 27 years of experience working within the banking sector. Currently, he is with Walden Savings Bank as Vice President of Retail Delivery & Marketing, overseeing all branch and call center operations and the Marketing department. As a key member of the bank's senior management team, John works on numerous internal committees including Compliance, ALCO, BSA, and IT Steering.
Prior to joining Walden Savings Bank in 2014, John served as Regional Branch Director for Hudson Valley Credit Union, Vice President, Area Retail Leader with Key Bank in addition to branch sales and management positions with The Bank of New York and Nashville Bank of Commerce.
He has extensive expertise in both retail banking and strategic marketing and has a long-standing track record in building successful sales/service infrastructures, elevating service quality, increasing employee engagement, and using data analytics to achieve strategic objectives. John is passionate about all the latest digital trends and technology as a whole.
Community involvement has been and continues to be important to John both personally and professionally. In addition to serving on the Vision Hudson Valley Board of Directors, John is on the board of Leadership Orange. He has also had the privilege to work on the board of both Habitat for Humanity of Greater Newburgh and the CRVI Foundation.
In addition to holding a Bachelor's Degree in Business Administration from SUNY New Paltz, John is a proud graduate from the ABA Graduate School of Banking. As an individual always looking to grow, he has completed several professional certifications including the Wharton School of Business Leadership Program, Google Analytics Certification, NAFCU Management Development Institute, Leadership Orange, and the Pattern for Progress Fellowship.
Past Chairwoman Lia Fierro, Of Counsel with Lachtman Cohen P.C., states, "I am honored to hand the reins of this organization to my friend and colleague, John Carola. John has consistently demonstrated his dedication to our community, and to our mission to enhance and maintain quality of life, throughout his tenure on the Board. Along with our newly revitalized staff, John is stepping into this role at a pivotal time and I am excited to see where we grow from here under his leadership!"