WSB in the Media
Back to All News
February 11, 2021
WALDEN SAVINGS BANK JOINS REPRESENTATIVE SEAN PATRICK MALONEY'S VALENTINES FOR VETERANS INITIATIVE FOR SIXTH STRAIGHT YEAR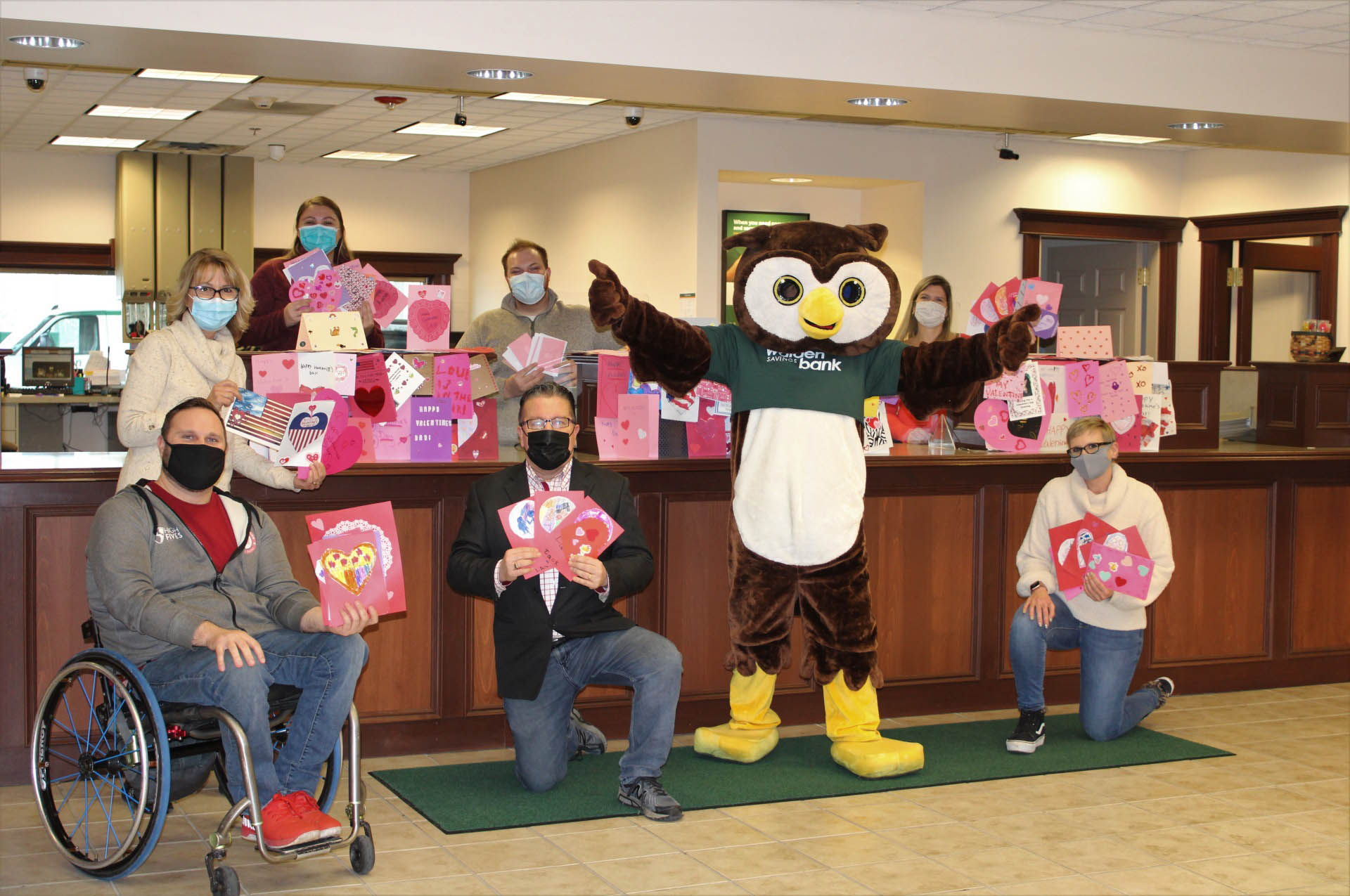 Employees of Walden Savings Bank gather around the Valentine's Day cards collected by the Bank to be delivered to Castle Point VA Medical Center and other local Veteran's Organizations. 
For the sixth consecutive year, employees and customers of Walden Savings Bank participated in U.S. Representative Sean Patrick Maloney's "Valentines for Veterans" initiative. The Valentine's Day cards collected from Walden Savings Bank and other local participating locations are being delivered to veterans at Castle Point VA Medical Center in addition to several other local Veteran's Organizations.
"The Walden Savings Bank team looks forward to participating in Congressman Maloney's Valentines for Vets initiative each year. Creating and collecting these Valentine's Day cards is, of course, just a small gesture to remind our local veterans of our deep appreciation for their sacrifice and service to our country," said Walden Savings Bank President and CEO Derrik R. Wynkoop. "We are proud to join the many organizations and individuals working to give back to our veterans in this way."
Rep. Maloney has led the Valentines for Veterans initiative in the Hudson Valley for seven years, and thousands of community members have participated. Rep. Maloney's office collects Valentine's Day cards for local veterans from students, families, businesses, workers, and individuals across New York's 18th Congressional District. Last year, more than 7,800 valentines were delivered to veterans, with nearly 3,000 collected by Walden Savings Bank.