WSB in the Media
Back to All News
February 14, 2020
WALDEN SAVINGS BANK JOINS REPRESENTATIVE SEAN PATRICK MALONEY'S VALENTINES FOR VETERANS INITIATIVE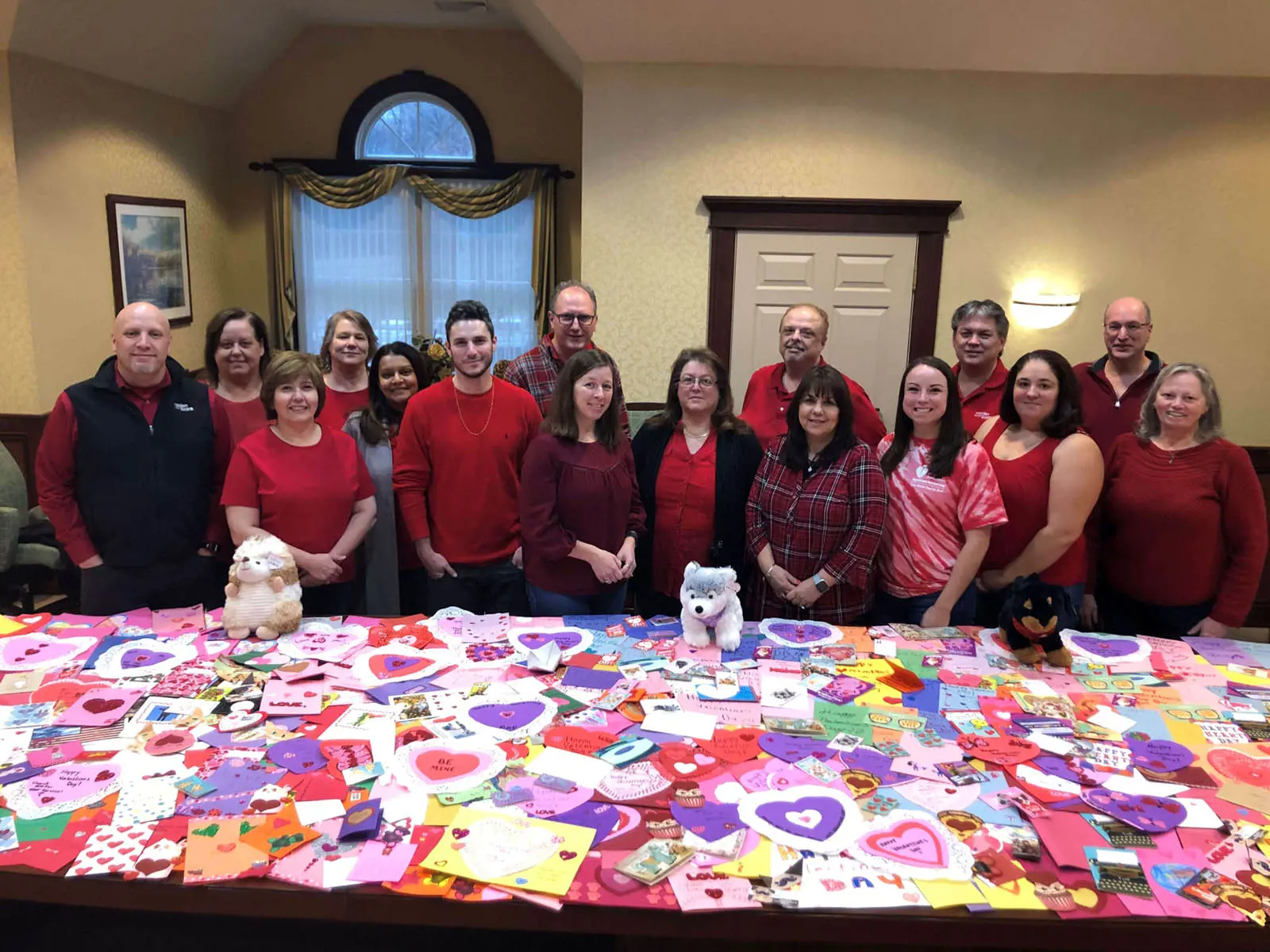 For the fifth consecutive year, employees and customers of Walden Savings Bank participated in U.S. Representative Sean Patrick Maloney's "Valentines for Veterans" initiative. Nearly 3,000 cards were presented to Maria Ingrassia, Director of Intergovernmental Affairs, on Friday, February 7th at the Bank's headquarters in Montgomery.
"Working to create and collect these cards is just a small token of appreciation we can extend to our local veterans, who have sacrificed so much in their service to our country to protect our freedom," said Derrik R. Wynkoop, President and CEO of Walden Savings Bank. "Congressman Maloney's invitation to Hudson Valley residents and businesses to participate in his annual Valentine's Day initiative is one we are proud to be a part of."
The Valentine's Day cards collected from Walden Savings Bank and other local participating locations were delivered to veterans at Castle Point VA Medical Center in addition to several other local Veteran's Organizations.