WSB in the Media
Back to All News
February 17, 2021
WALDEN SAVINGS BANK PROMOTES TWO COMMERCIAL LENDING EMPLOYEES TO NEW OFFICER POSITIONS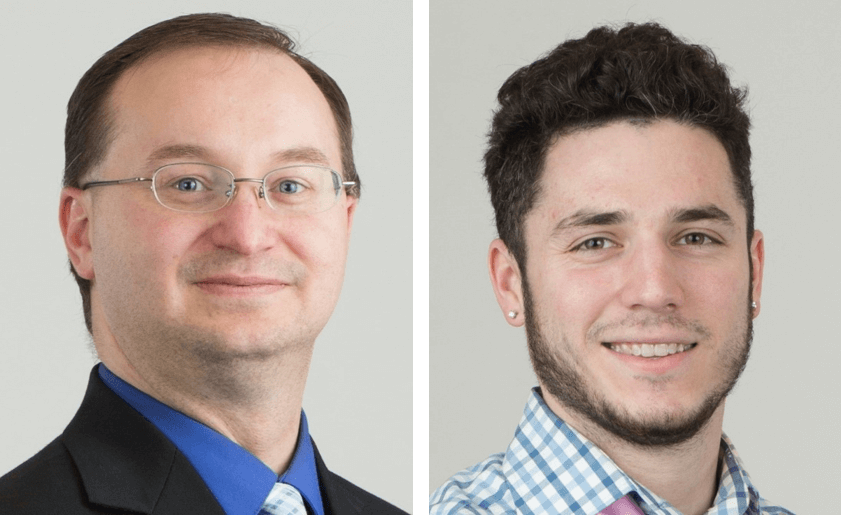 Walden Savings Bank is pleased to announce the promotions of Michael Weimer to Vice President, Commercial Lending Officer and Zachary Peterson to Assistant Vice President, Commercial Credit Department Manager.

"Michael and Zachary have been a tremendous asset to the Walden Savings Bank team since joining the company. Not only have they excelled in their respective roles, offering unmatched service and customer interactions, but they have continually given back to the community through service projects and volunteerism," said President and CEO Derrik R. Wynkoop. "They are well deserving of their appointments, and I am proud to have them on our team."

Weimer joined the Walden Savings Bank team in 2005 and has worked in a number of roles within the Commercial Lending department over the last 15 years, including credit operations and as a credit analyst. Weimer currently works with the Bank's Washingtonville, Cornwall, and Florida branch markets, providing commercial customers with access to lending services. Weimer is an active member of the community, participating in Walden Savings Bank sponsored events in addition to volunteering and coaching for Angels Fastpitch Softball, a league in which his two daughters play. Michael holds an A.A.S degree in Accounting, as well as an A.A.S degree in finance and credit management, from Alexandria Technical College in Minnesota.

Peterson began his career with Walden Savings Bank seven years ago as a credit analyst in the Bank's Commercial Lending department. During his time with Walden Savings Bank, Peterson has received numerous professional certifications including Orange County Rising Star and is a Leadership Orange graduate. Peterson is also very active within the community. He was the Walden Savings Bank representative in the American Cancer Society's "Real Men Wear Pink" campaign in 2018 where he was recognized as the top fundraiser for the Hudson Valley. He also helped develop the Walden Savings Bank dress down initiative, which has since become the annual "22 Days of Giving" campaign. Donations are collected weekly by Walden Savings Bank employees and distributed to local organizations and causes selected by each of the bank's twenty two branches and departments. Zachary holds both his Bachelor's and Master's Degree in Business from The College of Saint Rose in Albany, NY.