WSB in the Media
Back to All News
October 11, 2017
WALDEN SAVINGS BANK CELEBRATES 145 YEARS IN THE COMMUNITY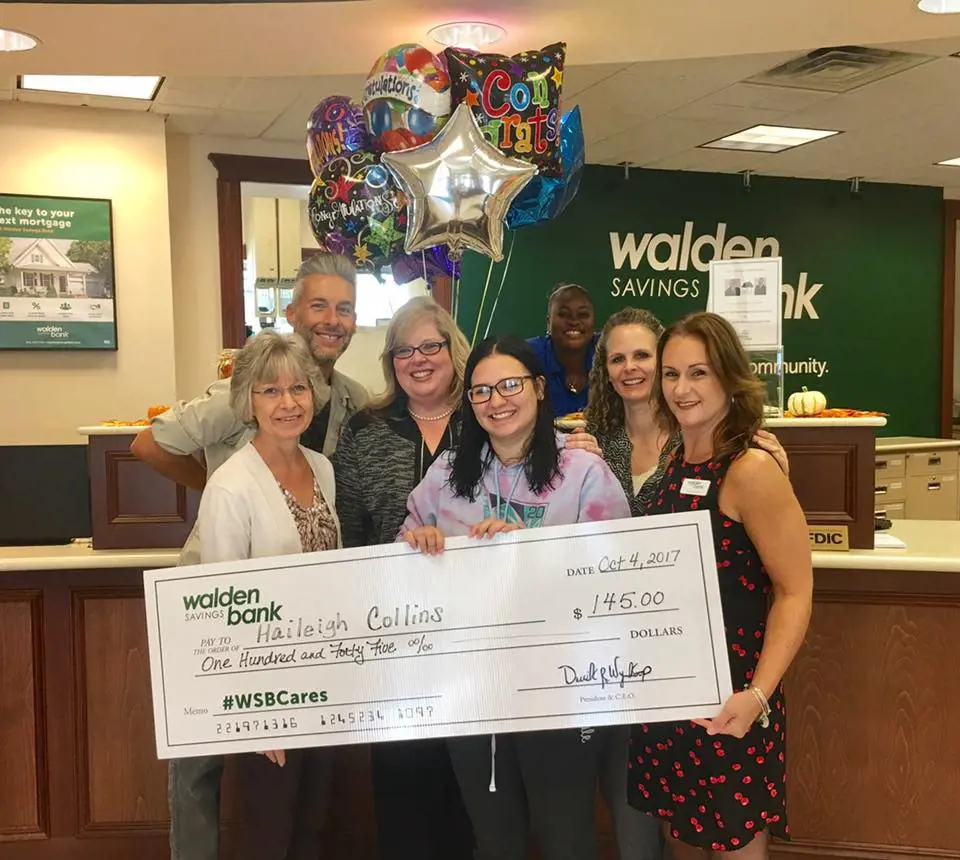 This October, Walden Savings Bank is celebrating its 145th year of providing banking products and services to the community. On Friday, October 6, the Bank hosted an anniversary celebration at its oldest operating branch in Walden, at which grants were presented to local not-for-profit organizations.
 Award recipients included: 
Humane Society of Walden
Hudson Valley Honor Flight
Josephine-Louise Public Library
Trinity Lutheran Church Food Pantry
Walden Fire Department
Community members in attendance were entered in a drawing for a chance to win door prizes from local merchants, and a grand prize of a Nintendo Switch™.To commemorate the anniversary, a check was presented to the 145th in-branch customer, during the week of October 2-6, at the Bank's Walden branch.Walden resident Haileigh Collins received the $145 prize.
"In 1872, we opened our first branch in Walden. Since then, we have been committed to supporting the people and organizations who make a difference in the communities we serve," said President and CEO, Derrik Wynkoop. "We are so grateful to have the continued trust and support of the residents of Walden, and could not think of a more fitting way to celebrate 145 years than by giving back to our customers and such deserving local causes."