WSB in the Media
Back to All News
May 15, 2017
GRADUATION CEREMONY HELD FOR WALDEN SAVINGS BANK MEDICI PROGRAM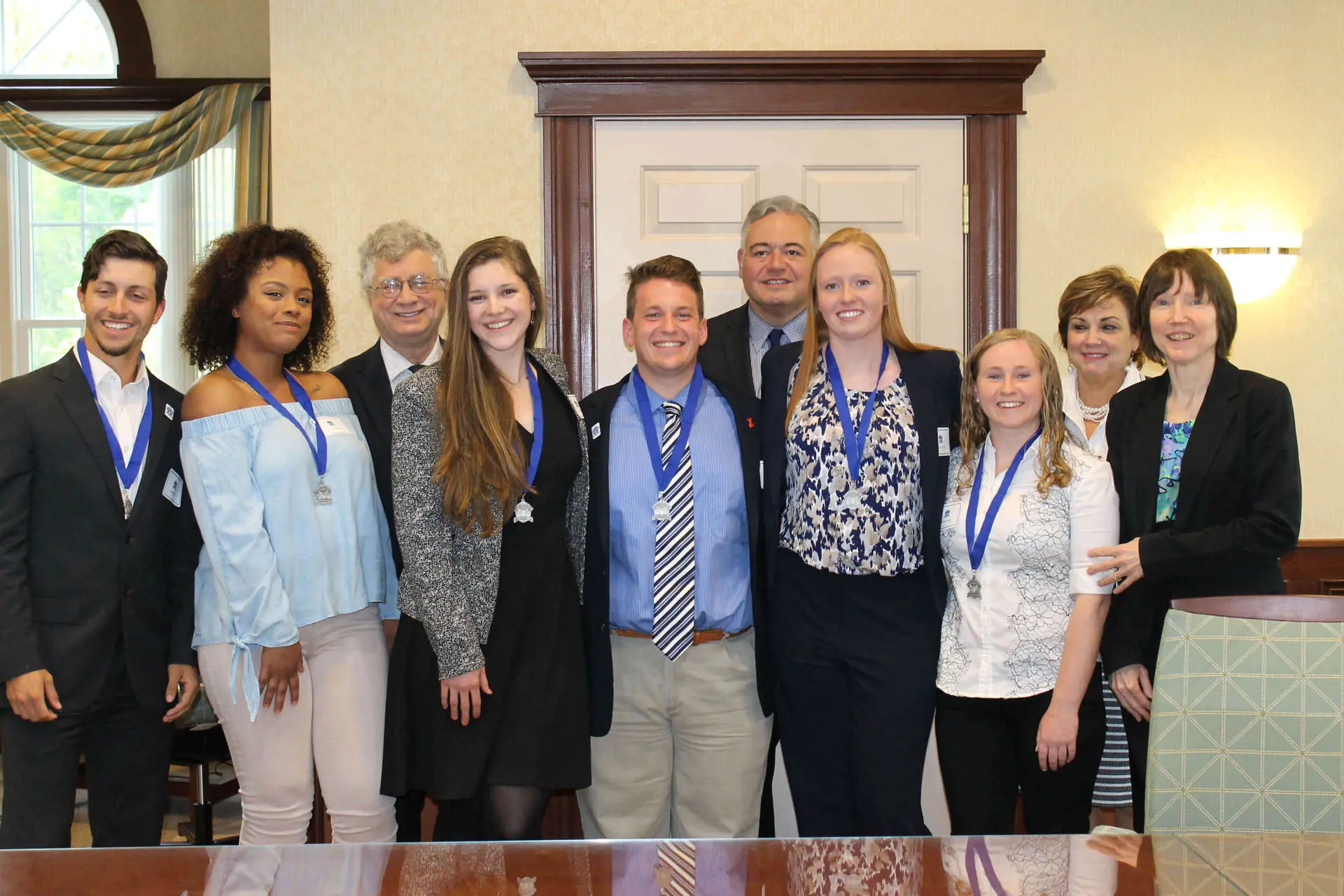 MONTGOMERY, N.Y. (May 15, 2017) – At a ceremony held May 11, six Mount Saint Mary College students graduated from the annual Walden Savings Bank Medici Program. The students were the second group to complete the prestigious program, which introduces undergraduate business and accounting students to the world of arts and nonprofits.
Since 2015, Walden Savings Bank has joined forces with the College and local nonprofit organizations to provide the collaborative program to eight undergraduate business or accounting students each year. In October 2016, the students were first introduced to leaders of the two nonprofit organizations taking part in this year's program, Abilities First and the Greater Newburgh Symphony Orchestra.
At the ceremony, held at Walden Savings Bank's headquarters in Montgomery, each student delivered a presentation to leadership from Abilities First, the Greater Newburgh Symphony Orchestra, Mount Saint Mary College and Walden Savings Bank. The presentation reviewed the students' experiences, including what they learned and how they hope to apply it to their careers following graduation.
"Through the Medici Program, we were able to apply our college education to real life situations," said Leigh Ann Perina, one of the program graduates, currently in her junior year Mount Saint Mary College. "This experience showed us that when people come together they can really make a difference in the lives of others."
Walden Savings Bank's endowed gift allows Mount Saint Mary College to meet the financial needs of the program each year, including transportation and meeting costs as well as expenses incurred from program-related events on campus.
"We are proud to play a role in this important program, as it is our priority to help the people and organizations who make a difference in our community," said Walden Savings Bank President and CEO, Derrik R. Wynkoop. "The Medici Program aligns with this mission, providing valuable experience to students and needed support to local nonprofit organizations. We wish each of the graduates continued success in their future endeavors."
"At Mount Saint Mary College, our commitment to education extends beyond the classroom," said Dr. David A. Kennett, Interim President of Mount Saint Mary College. "Programs such as the Walden Savings Bank Medici Program prepare our students for leadership and principled corporate citizenship. We'd like to congratulate all of the graduates for their hard work and dedication."