Scott's Corners Branch Transformation
Back to All blog
October 01, 2021 share this
We're Coming Into The Home Stretch!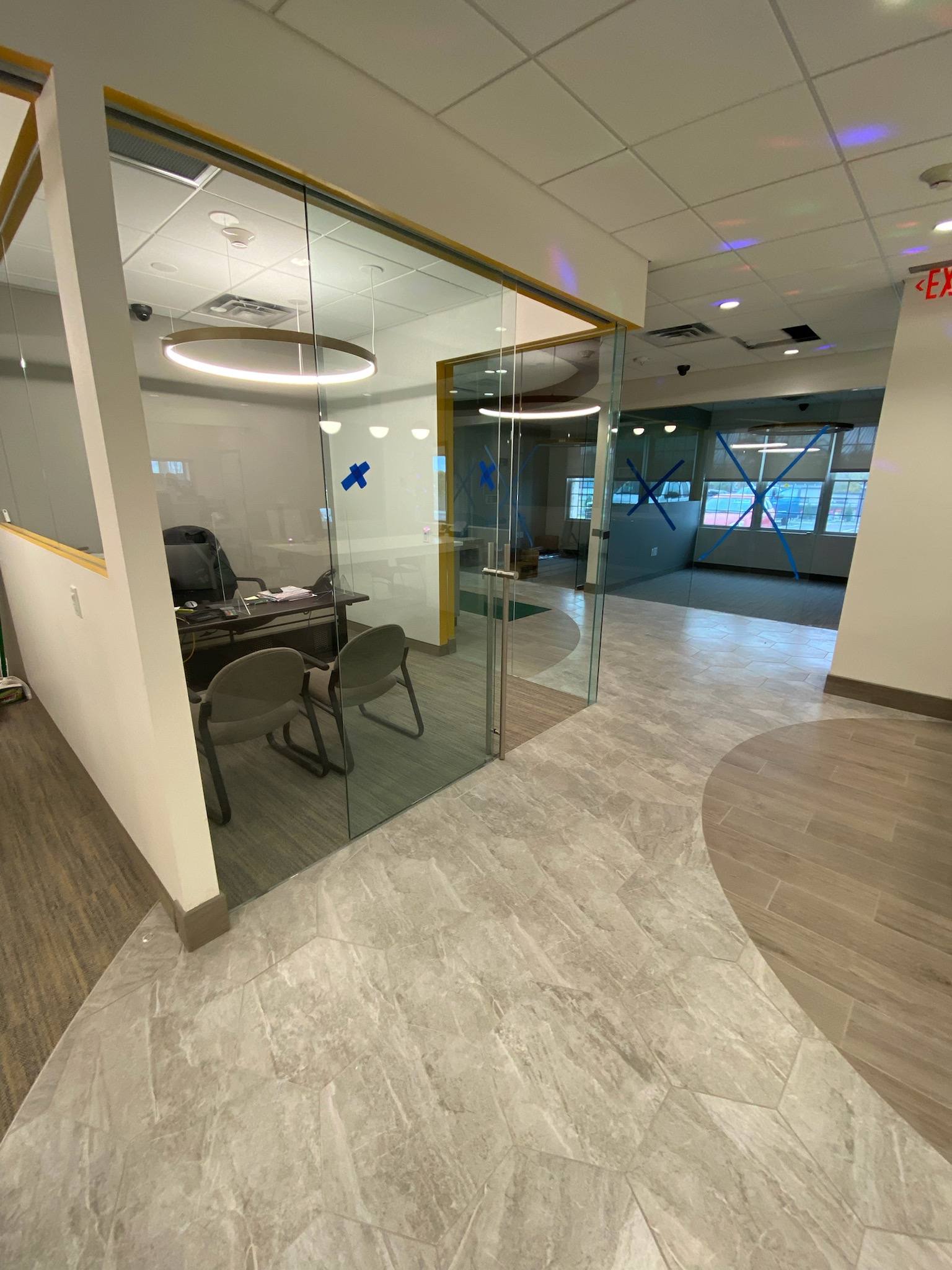 Glass has been delivered and installed to finish the shape of our offices!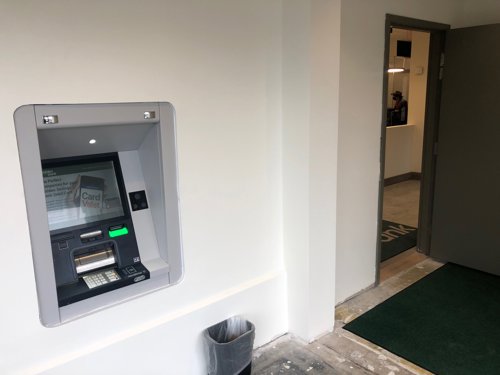 Prior to construction, our Scott's Corners Branch had one door to exit and enter through. While we prepare to close the main entrance, customers have started using our new entrance through what use to be our ATM vestibule!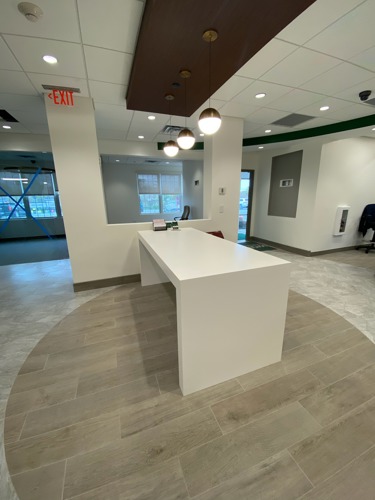 Next, our Digital Discovery Center is almost complete! This area will be equipped with self-service iPads that will allow customers to view products and services, schedule an appointment or apply for a loan.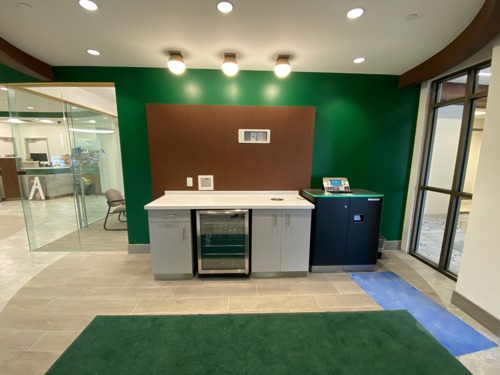 The WSB Café is almost complete! All we are missing is some coffee and tea! Don't you love the pop of color?!