Our Community
Back to All Our Community
July 21, 2022
Washingtonville High School Senior Pursuing Military Career Wins Walden Savings Bank Scholarship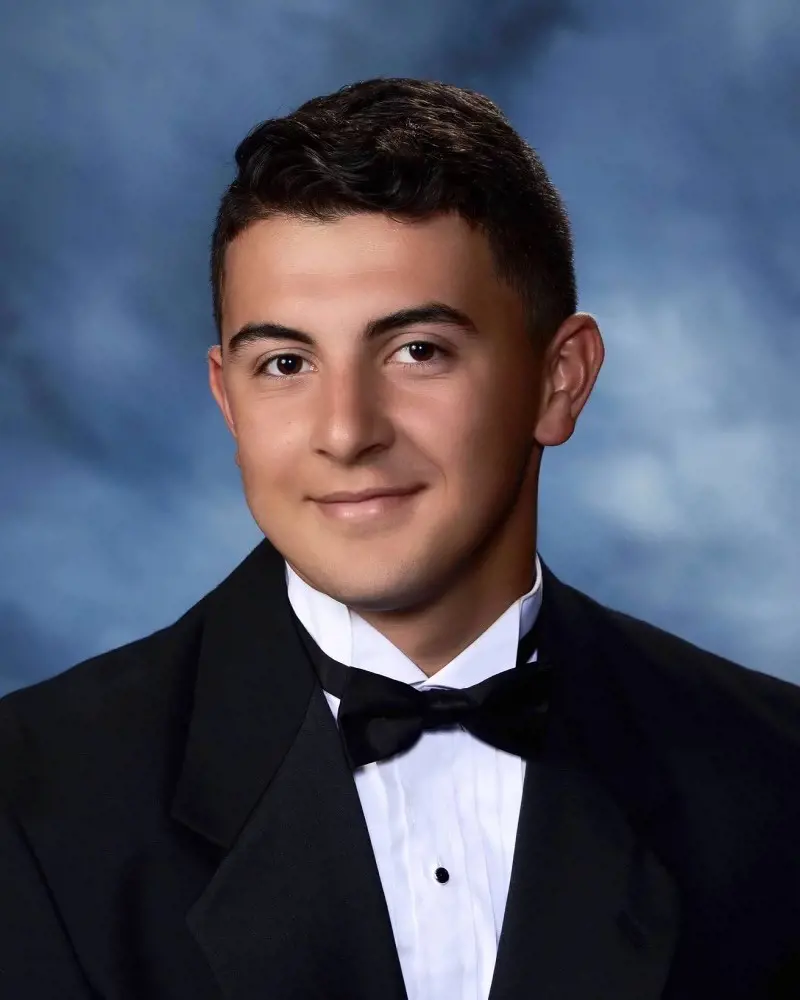 Steven Tripodianos, a member of the Washingtonville High School class of 2022 and a tireless community volunteer pursuing a career in the U.S. military, has earned the Walden Savings Bank's David T. Cocks scholarship, granted in memory of a former president of the bank.
An athlete, scholar and prolific community volunteer, Tripodianos has been battalion commander of his school's Junior Reserve Officer Training Corps (JROTC), is an Eagle Scout and a volunteer ambulance corps member, among many other activities. These attributes earned him the $2,500 scholarship in the name of Cocks, who "exemplified the definition of character and left a legacy of service and good work," according to the scholarship's website. Cocks passed away in June 2011 and the scholarship was established three years later, to be granted to one student each year. Tripodianos is the first winner from Washingtonville High School.
Tripodianos's high school years were packed with memberships in service organizations, athletic teams, the National Honor Society and two subject-specific honor societies, in english and foreign languages. He was a member of his school's outdoor track, indoor track and cross-country teams.
"We are amazed at Steven's endless devotion to serving his fellow human beings, his community and his country," said Bank President Derrik Wynkoop. "His achievements, his everyday activities and his life goals perfectly honor the memory and legacy of President Cocks, and we are proud to name him the recipient of this scholarship. We are thrilled to know that this award is contributing to efforts dedicated to making this nation and the world a better place."
With JROTC, Tripodianos served as a JROTC Varsity Drill Team member, squad commander, platoon commander and drill team commander/captain. Three years in a row, he received the JROTC Award for High Academic Achievement. In other school activities, he served on the yearbook staff, the school's BGTV staff and the Mock Trial Team and was a class of 2022 council member.
He earned the rank of Eagle Scout with the Boy Scouts of America Troop 416 in Washingtonville. For an Eagle Scout project, Tripodianos led the construction of a flag pavilion at his high school, after raising $2,500 for the project with letter writing and Go Fund Me campaigns.
In his community, he serves on the Blooming Grove Volunteer Ambulance Corps and holds Red Cross certifications in first aid and CPR. He has also volunteered at the Take Me Home Pet Rescue shelter. During the COVID-19 pandemic, he chaired a book drive that gathered and donated more than 300 books to children in homeless shelters.
The graduate, a resident of Campbell Hall, plans to join the Corps of Cadets at Virginia Tech as an Army ROTC cadet. He will study political science with a focus on national security and international affairs, and will minor in military science and Russian.