WSB in the Media
Back to All News
June 15, 2023
Walden Savings Bank Honored by Orange County Land Trust for Supporting Pursuit of Sugar Loaf Mountain Acquisition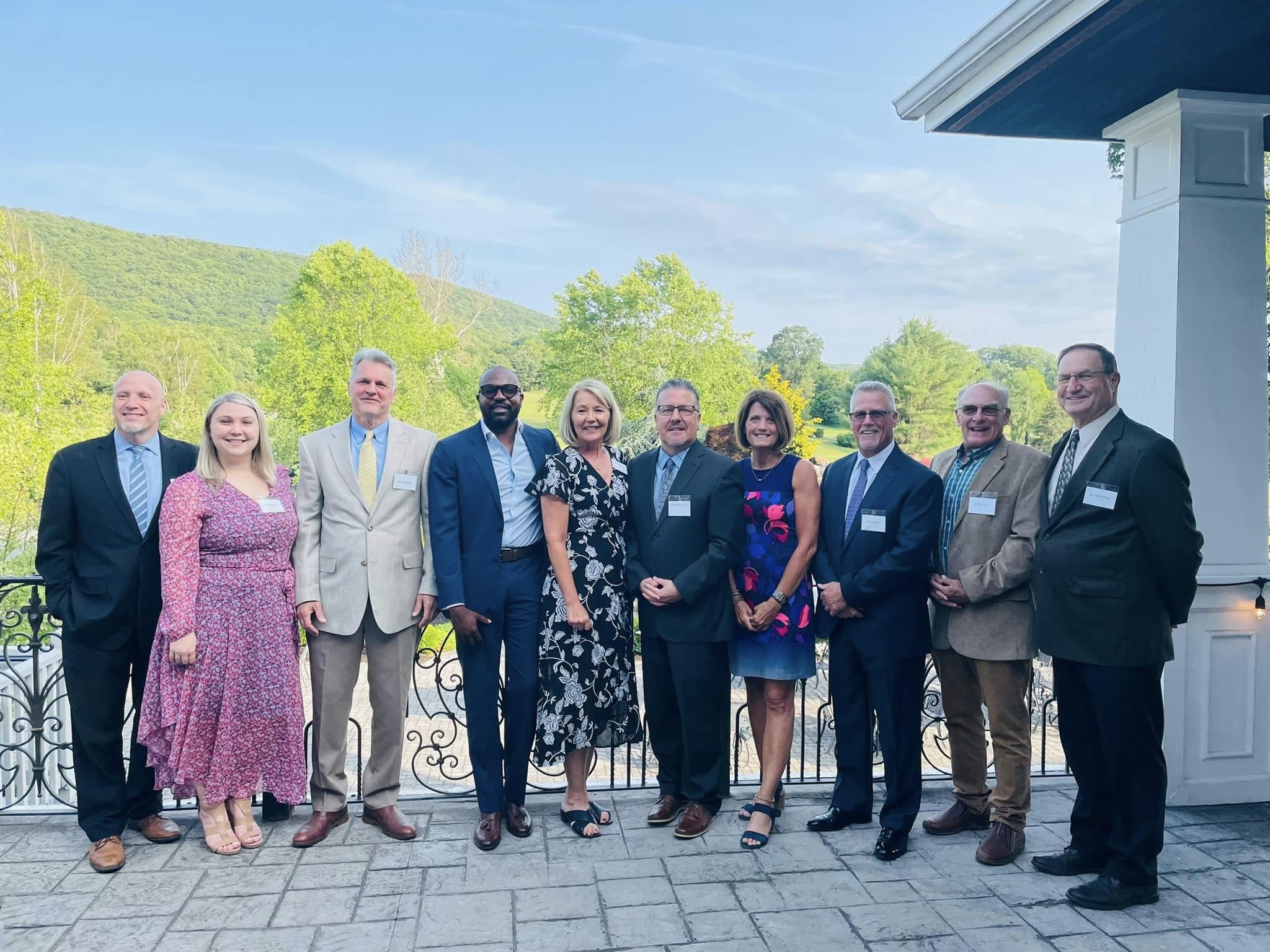 Walden Savings Bank was honored by the Orange County Land Trust on June 15 for the Bank's support of the Land Trust's largest acquisition to date: Sugar Loaf Mountain. This acquisition will preserve its beauty and eventually open the mountain to the public for the first time as a tourism and recreational attraction featuring hiking, nature trails and other outdoor amenities.
Walden Savings Bank is partnering with the Orange County Land Trust to provide financing to support the preservation project. The Bank, along with the Lenape Center, was honored at the Land Trust's "2023 Benefit Reception & Auction, Celebrating 30 Years in Land Conservation."   
"When we first met with Walden Savings Bank to discuss the protection of the Sugar Loaf Mountain property and its potential to deliver a major boost to tourism and local businesses in the region, it was eager to help and make an immediate impact," said Jim Delaune, Executive Director of the Land Trust. "It was then, during these initial stages of the project, that Walden Savings Bank committed to a loan, making it possible for the Orange County Land Trust to move forward and begin embarking on an ambitious fundraising campaign. This vital funding provided a momentum on par with a project of this magnitude. We are proud to honor Walden Savings Bank for its commitment to the community and our mission, and thank President and CEO Derrik Wynkoop, SVP Brian Ratynski and Walden Savings Bank's dedicated staff and Board."

"For more than 150 years, Walden Savings Bank has prioritized investment in our community, and we are proud to partner with the Orange County Land Trust on this important effort to preserve Sugar Loaf Mountain and open its beauty to all," Wynkoop said. "The enduring beauty of the Hudson Valley is a natural resource we must treasure and conserve, and as a tourism attraction, it will reverberate positively for local businesses. We thank the Orange County Land Trust for honoring our Bank and congratulate the organization on its selfless, vital mission and extensive record of accomplishment."
The Orange County Land Trust has secured an option agreement to purchase over 300 acres comprising a significant portion of Sugar Loaf Mountain in the Town of Chester. After the transaction, the Land Trust would transfer it to New York State as parkland. A capital campaign would start later this summer or in the fall in an effort to generate funds to repay the bank loan.
 
Overall, the nonprofit Orange County Land Trust has protected 6,500 acres of land since being founded in 1993. Walden Savings Bank also has supported the Land Trust by presenting a donation of $2,150, raised during the Bank's Shred Day. The Bank donated $25 for each of the 86 bins of paper shredded and recycled.
"Commitment to the community is one of Walden Savings Bank's core values. As a business leader and staple in the greater Orange County community, it has certainly earned this superior reputation," Delaune said.

To be added to the Land Trust's Sugar Loaf Mountain campaign mailing list, email [email protected] or call (845) 534-3690, ext. 18. View an Orange County Land Trust video about the mountain and acquisition effort at https://www.youtube.com/watch?v=wQjG8kB1hg0.