WSB in the Media
Back to All News
December 31, 2019
WALDEN SAVINGS WELCOMES TWO NEW BRANCH MANAGERS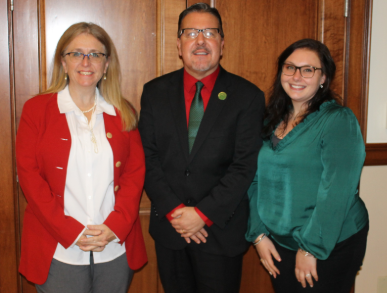 Walden Savings Bank is excited to announce its two newest branch managers. Jean Sexton is taking the reins of the Middlehope and New Windsor branches, while Jenna Frey will lead the team at the Walden branch.
"These two dynamic, accomplished professionals bring years of diverse branch management experience to their new roles," said Derrik Wynkoop, President and CEO of Walden Savings Bank. "I'm confident that they will continue to elevate the service experience for our valued customers while bringing new and innovative ideas to the branches they'll manage."
Sexton, a Middletown resident, was a branch manager for Hudson Valley Federal Credit Union for the past 19 years. She has an extensive track record driving sales and revenue, coaching employees at all levels, financial reporting and analysis.
Active in her community, Sexton serves on the Board of Directors of both the Regional Economic Community Assistance Program and the Orange County Chamber of Commerce. She was also a 2014 Women of Achievement honoree and a 2012 recipient of the City of Middletown Recreation Commission Gold Service Award. A graduate of Leadership Orange, she also volunteers for and supports numerous other organizations throughout the community.
Frey, also a Middletown resident, was promoted from her most recent role as Assistant Branch Manager of the Bank's Walden branch. Active in the Walden community, she currently volunteers for the Walden Sunshine Society and is a member of the Walden Community Council. Prior to her employment with Walden Savings Bank, Frey was a personal banker at Northwest Savings Bank in Dubois, Pennsylvania, and assistant manager of Pennsylvania State Employee Credit Union in Lock Haven, Pennsylvania.