WSB in the Media
Back to All News
February 27, 2018
WALDEN SAVINGS BANK SUPPORTS AMERICAN HEART ASSOCIATION'S "HEART MONTH" AWARENESS EFFORTS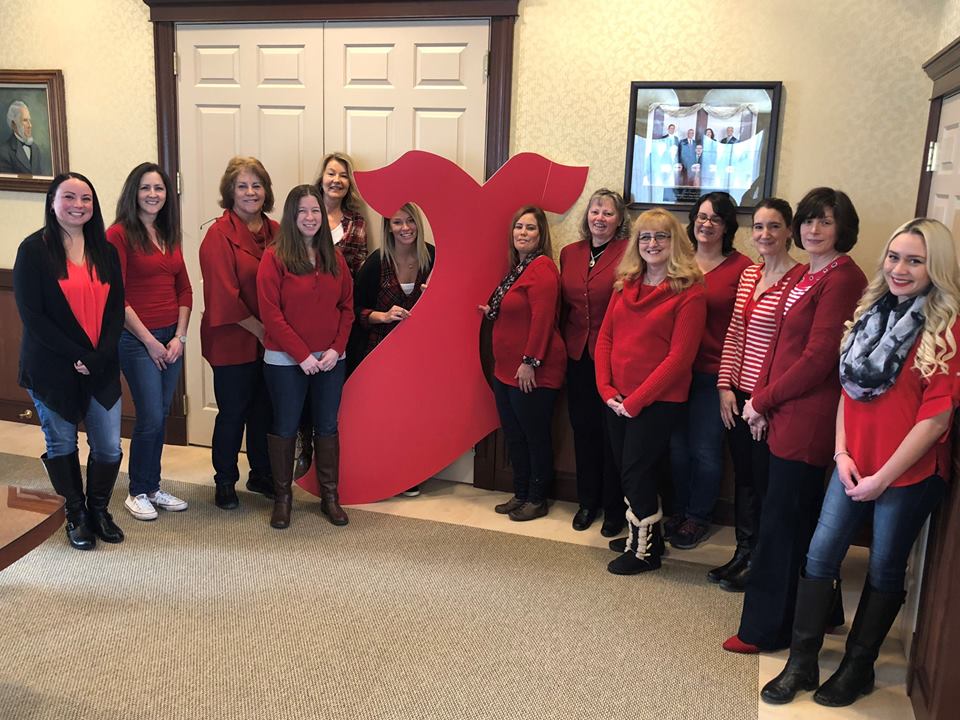 Walden Savings Bank's mission of supporting the people and organizations that make a difference in its community was reaffirmed with its support of and involvement in the American Heart Association's (AHA) annual Heart Month.
All 11 Walden Savings Bank branches displayed donation boxes on-site to collect donations for the AHA. The Bank's Walden, Village of Montgomery and Scott's Corners branches have also raised money though bake sales, which has already been donated to the AHA. Additionally, Bank employees dressed in red on Feb. 2 to support National Go Red for Women Day, raising additional funds for the AHA. 
"Our Bank and our employees are committed to being connected to causes that positively impact the communities we serve," said Walden Savings Bank President and CEO Derrik R. Wynkoop. "The important work of the American Heart Association is a shining example for others to follow. Its work to educate the public about heart disease and stroke prevention has saved countless lives. Their efforts have encouraged people to adopt healthy lifestyles. We are honored to be involved with such an outstanding organization."
About 2,300 Americans die of cardiovascular disease each day --- an average of one death every 38 seconds, according to the AHA, a reminder that supporting this organization can make a difference in saving lives.
The Bank's support of the AHA's work extends beyond Heart Month. On May 3, Bank staff will participate in an additional Dress Down Day to raise funds for the May 6 Annual Heart Walk at Lake Welch Beach in Harriman State Park. Employees will also be participating in the walk.