WSB in the Media
Back to All News
October 17, 2018
Walden Savings Bank Celebrates 20 Years in Gardiner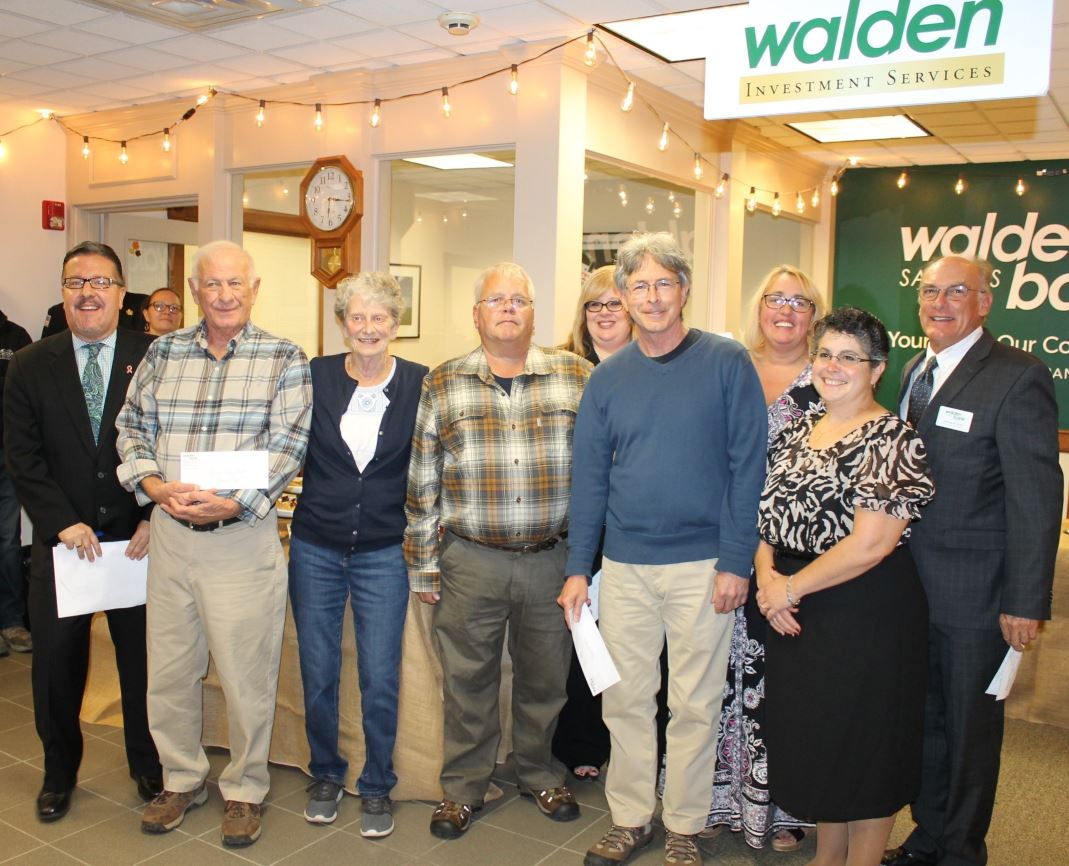 On Friday, October 12, Walden Savings Bank celebrated its 20th year of providing banking products and services to the Gardiner community. The Bank hosted a celebration to commemorate the anniversary and express its appreciation of the community's ongoing support.
"We wanted to give back and say thank you to the Gardiner community for putting their financial trust in Walden Savings Bank," said Gardiner Branch Manager, Debra Green. "This community opened their arms to us 20 years ago and has helped us grow so that we can provide the financial products and services Gardiner residents need."
Community members in attendance were entered in a drawing for a chance to win door prizes from local merchants and a grand prize of a "Gardiner Experience" of their choice. The experiences included a variety of packages from local Gardiner businesses. In addition, grants were presented to local not-for-profit organizations, including the following:
Gardiner Fire Department
Gardiner Library
Helping Hands Food Pantry
Pasture Pets 4H club
"There are many charitable organizations that make a difference to the Gardiner community and we want to do our part to support their mission," added President and CEO, Derrik R. Wynkoop.
As part of its ongoing mission to support the community it serves, Walden Savings Bank also invited both customers and non-customers to bring recyclable materials to be shredded as part of the Bank's Community Shred Day on Saturday, October 13. Community Shred Day helps protect the environment while also preserving the security of confidential documents.