WSB in the Media
Back to All News
July 11, 2019
WALDEN SAVINGS BANK OFFERS FINANCIAL TIPS FOR NEW GRADUATES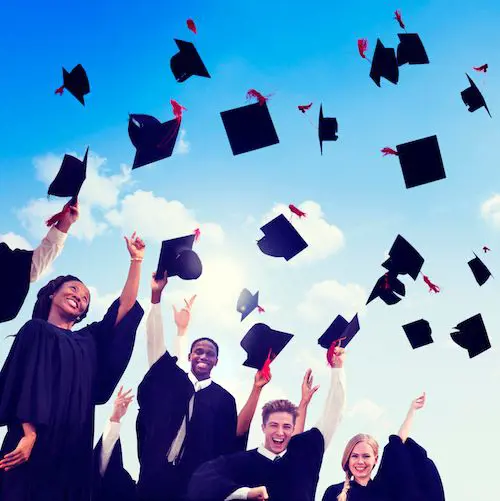 With graduation season in full swing, a whole new group of young adults are starting out on their own. Whether heading to college, the workforce or the military, most graduates will find that more financial responsibilities fall squarely on their shoulders. This shift can be overwhelming for those who fail to plan. But banking experts say that with a bit of forethought, graduates can establish a financial foundation that will serve them well for years to come.
Walden Savings Bank works with area high schools to provide financial education throughout the school year. This includes delivering sessions provided by the American Bankers Association. Bank President and CEO Derrik Wynkoop has some practical advice for local young people receiving their diplomas this month.
"It's important that graduates recognize that their spending habits now could impact them for years to come," said Wynkoop. "From establishing good credit and banking records to saving for future needs, sound financial decisions in early adulthood will benefit graduates later."
Wynkoop offers these five tips that will serve all new graduates well:
1. Avoid hidden fees when setting up a bank account.
It's important that graduates look for banks that are transparent in their fee implementation. For instance, some banks charge convenience fees for online services. 50 cents here and there can add up for young people making regular transactions with their smartphones. Look for banks that offer no fee options including free online and mobile banking. Some banks also charge a fee when a customer uses an ATM outside their branch network. Walden Savings Bank is part of the AllPoint® ATM Network which offers access to 55,000 surcharge-free ATMs worldwide. Young graduates also need to be wary of overdraft fees. Wynkoop suggests keeping a record of checking transactions to avoid spending more than available funds.
2. Create a budget and stick to it.
Learning to stay within a budget is an important lesson that graduates may not have learned in school. Whatever financial goals a graduate has, a budget is the first step toward making those goals a reality. The trick is to spend less than earnings so it's critical to determine income and record spending to stay on track. A simple spreadsheet or budgeting app will do the trick. Walden Savings Bank makes it easy with its Bank Wise digital platform which allows customers to create a budget to track both income and expenses and provides alerts via text or email.
3. Choose a bank with services to accommodate your changing needs.
Many graduates will be living far from home and have different banking needs than their parents. For instance, many prefer mobile-transfers over cash. Person to person payment apps allow users to easily split an Uber fare or the bill for lunch with a friend. New technology like Mobile Wallet allows customers to make retail purchases right from their phones, while services like Walden Savings Bank's Card Valet allow users to control how, where and when their debit card is used. Take the time to investigate the many offerings of different banks before choosing the one that's the best fit for current needs as well as the long run.
4. Establish a record of good consumer behavior.
While buying a house may be in the very distant future for many graduates, the consumer behavior they display now will impact them when they are ready. By paying credit card and other bills on time and keeping a healthy checking account without bouncing checks, they will display their ability to manage bigger purchases down the line. Lenders look closely at consumer behavior when considering their customers, and it can affect interest rate and whether a loan is provided at all.
5. Set and work toward a savings goal.
Many people mistakenly think that they can't save unless they make a lot of money. That's not the case. Setting and working toward a savings goal can be accomplished at any stage of life. By setting up a separate account, graduates will have a safe place for their savings and not be tempted to dip into it for other expenses. Once this is established, make regular contributions. For long-term savings, graduates joining the workforce should immediately take advantage of their company's 401K plan. Those who aren't, should consider a Roth IRA. Both are nontaxable.
"Take the time to work on your financial IQ." Wynkoop encouraged. "It's as important as any other skills you will acquire in the classroom, and making healthy spending and savings choices now will create a strong foundation for a brighter future."