WSB in the Media
Back to All News
July 14, 2021
WALDEN SAVINGS BANK AWARDS $2,500 SCHOLARSHIP TO WALLKILL HIGH SCHOOL GRADUATE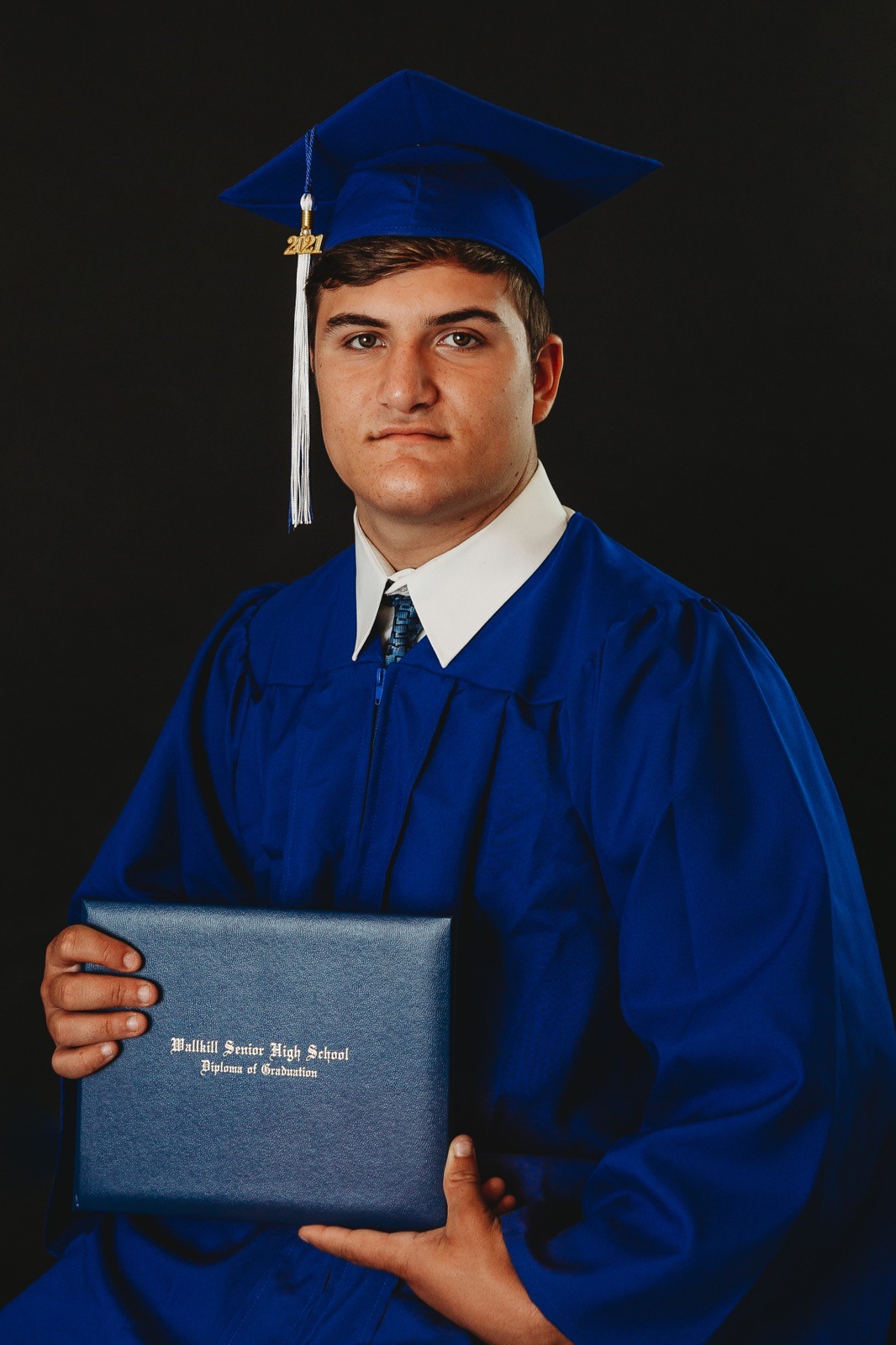 MONTGOMERY, N.Y. (July 15, 2021) – Walden Savings Bank has awarded this year's David T. Cocks Memorial Scholarship to Cael Atkins, a 2021 Wallkill Senior High School graduate.
Atkins has demonstrated commitment to both his local and school communities. He has earned the distinction of Eagle Scout, installing a "buddy bench" at Leptondale Elementary School in Wallkill. It provides children a place to sit when feeling lonely, signaling to other children that they need someone to play with or talk to.
A member of the varsity wrestling and baseball teams at Wallkill High School, he was honored as a Mid-Hudson Athletic League scholar athlete. He plans to attend SUNY Cobleskill to study environmental and wildlife management.
The scholarship, administered by the Community Foundation of Orange and Sullivan, awards $2,500 to an inbound college student who mirrors the character of Cocks, who served as President and CEO of Walden Savings Bank. This year marks the 10th anniversary of his sudden passing in 2011.
"Cael demonstrates all of the qualities that we look for when we award the David T. Cocks Memorial Scholarship," said Stephen E. Burger, Walden Savings Bank Director and Scholarship Committee member. "He exemplifies the characteristics of Mr. Cocks, with an emphasis on his legacy of service and good work. He has worked hard in and out of the classroom, and we are happy this award will assist him on his future path."