WSB in the Media
Back to All News
June 03, 2017
Walden Savings Bank celebrates its 145th anniversary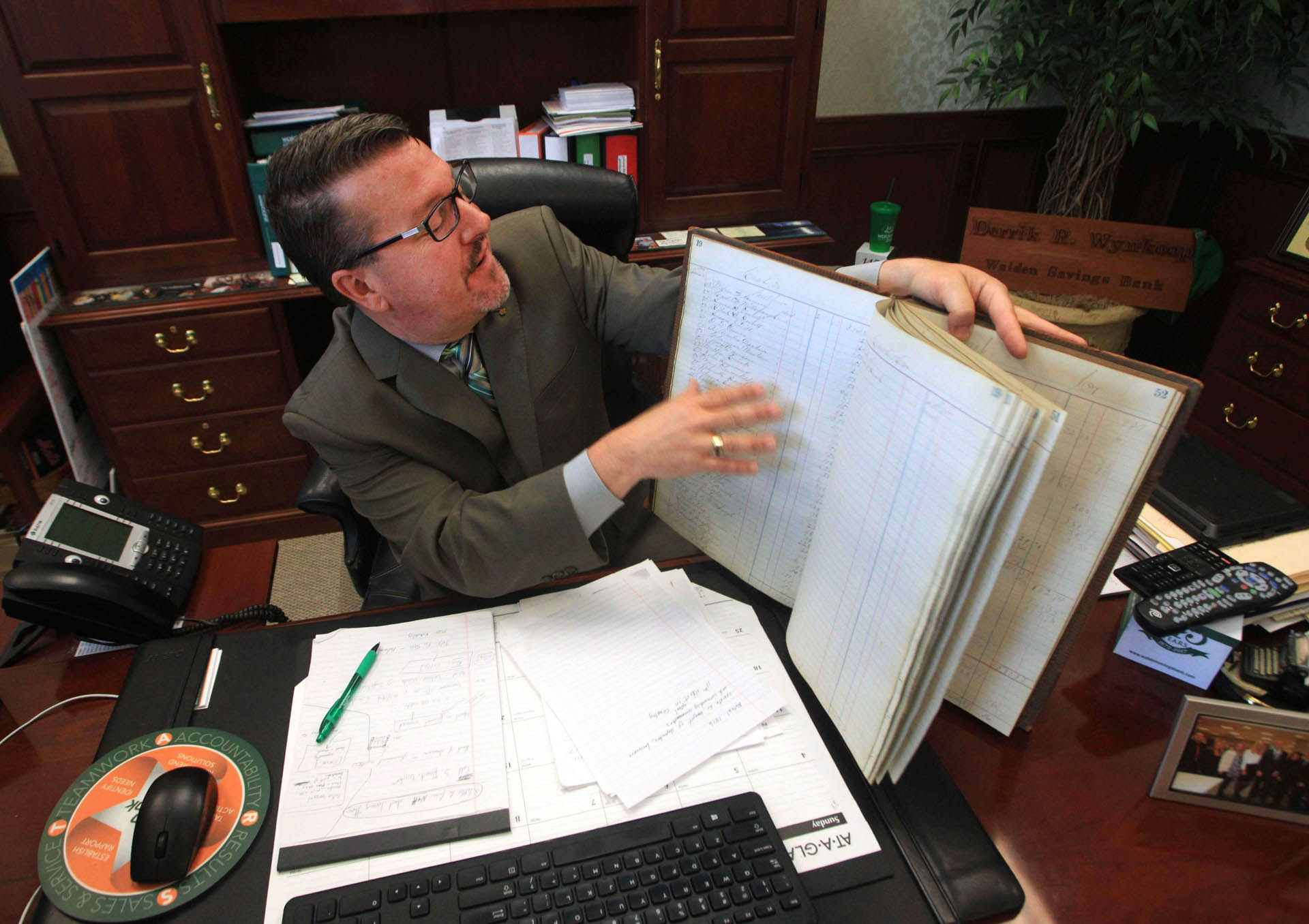 By Daniel Axelrod
Business Reporter, Times Herald Record
@dan_axelrod
Walden Savings Bank celebrated its 145th anniversary Thursday. Formed by 25 local businessmen in 1872, it is the 11th oldest mutual savings bank in America.
Mutual savings banks are often chartered by local and regional governments. In New York, only Rondout Savings Bank (1868) and Ulster Savings Bank (1851), both in Kingston, are older. A mutual savings bank doesn't have capital stock, and its members own it through a common fund, or retained earnings.
In 1876, four years after Walden's birth, the bank had $46,000 in assets, or about $978,000 in today's dollars. By the bank's 120th anniversary in 1992, that total had grown to $94.2 million ($159.1 million today). Walden's total assets currently stand at $535 million.
The bank has expanded to 10 branches in Orange County, one in Ulster, nearly 40,000 customers and a lending area covering Orange, Ulster, Sullivan and Dutchess counties. Derrik Wynkoop, Walden's president and CEO, recently discussed the bank's history with the Times Herald-Record.
Q: In the book "Walden," Henry David Thoreau wrote, "Things do not change; we change." How is the bank the same, and how is it different since 1872?
DW: Fundamentally, we're still the same. We're still helping customers realize their financial dreams and goals, whether on the homeowner's side with that very first home or just being that safe place to deposit your funds to pay your bills, like Mr. John Hays, who deposited $700 on June 1, 1872. ... The delivery of the product is what's changed. ... We have newer electronic banking solutions, like taking a picture of a check (to deposit it with a cellphone) or going to a website to look at an account. We're a mixture of high-touch and high-tech. You can do your mortgage with us online, but we also have five mortgage originators who can come and make a house call to walk you through the process.
Q: Why has the bank lasted so long?
DW: A lot of the reason is our people. We have people who've been here 50 years. ... On their first day, I meet with the new tellers, and I tell them about the bank's history and our core values. ... I know all 140 employees' names. It's important for them to know they have the support of the C-suite, the executive team. They're our biggest resource because they're representing our brand.
Q: What's the difference between Walden and big commercial banks?
DW: Access. Customers have access to me, the board, the employees. If customers see me on the street, they can talk to me. I'm local. I just helped someone who was having a hard time downloading a statement. You can talk with someone here. You're not dialing an 800 number, and the decision-making isn't in, Toledo ... So, if you need to pitch your case or explain why you had a delinquency on your credit report, you can talk with me, the board of directors, a branch manager, and get a resolution. We may have to deny a loan, but it's very important that people have access and a relatively quick decision-making process. If I have a borrower who says, 'Derrik I need to put a foundation in. I have a buyer,' we have the ability to quickly make a loan decision because there is so much competition out there that being nimble is one of our differentiators.
Q: What's your goal for the bank?
DW: Making sure we're there to benefit the community. We want to help our customers, and we want to help our community, whether it's putting in 1,800 community service hours or spending $130,000 on donations and sponsorships each year, adopting highways, or serving on the boards of nonprofits. We have to have some profit, but it's not the be-all and the end-all.
By Daniel Axelrod
Business Reporter, Times Herald Record