WSB in the Media
Back to All News
June 30, 2017
WALDEN SAVINGS BANK AWARDS SCHOLARSHIP TO WALLKILL SENIOR HIGH SCHOOL STUDENT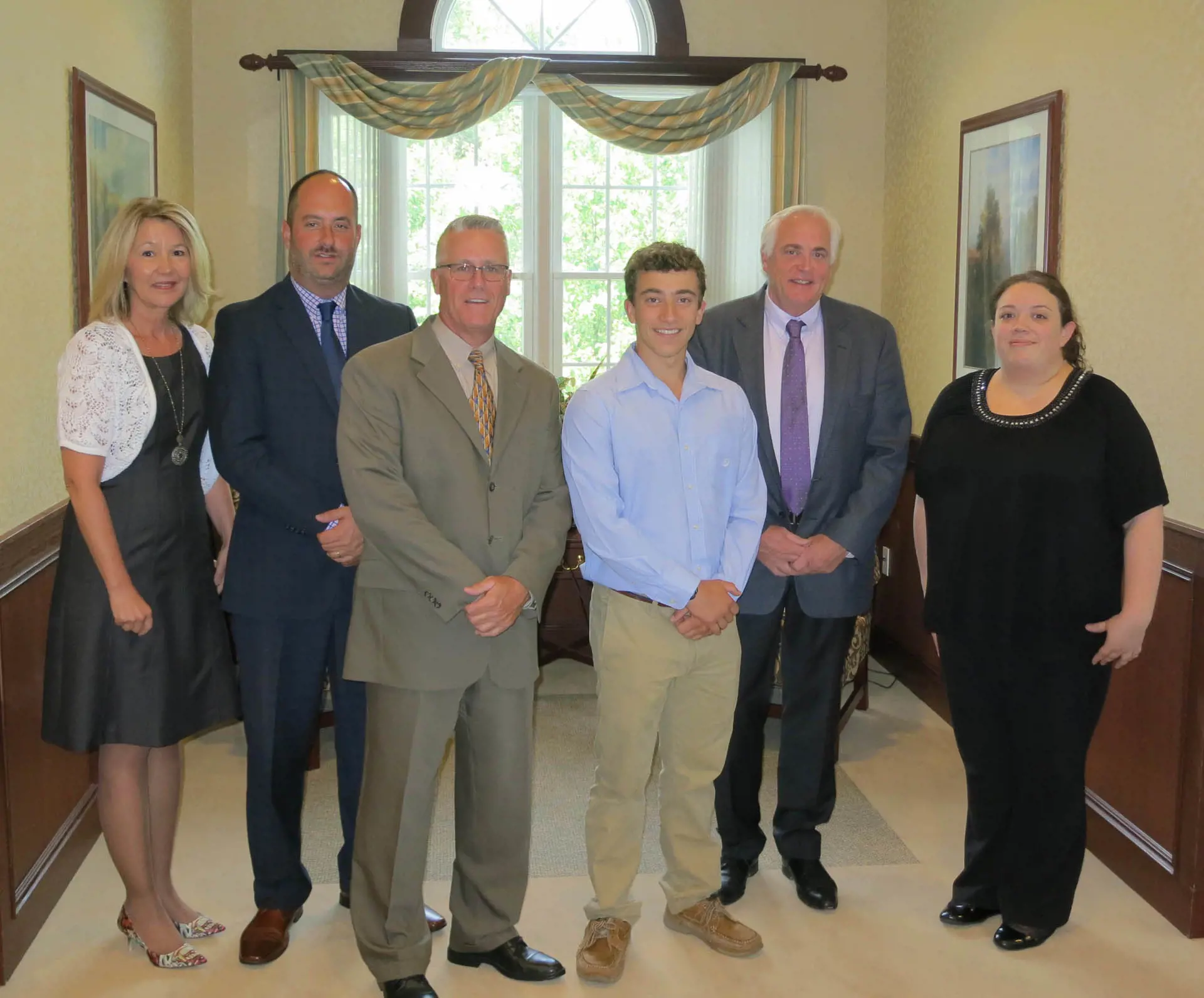 Walden Savings Bank is pleased to announce Maxwell Marwin as the 2017 recipient of the David T. Cocks Memorial Scholarship.
This year Marwin will conclude his senior year at Wallkill Senior High School, where he will graduate 9th in his class with a grade point average of 99.1. He is an active member of the National Honor Society and the Spanish National Honor Society. Throughout his high school experience, Marwin participated in prestigious musical events, including All-County and Area All-State Music Festivals as a tenor saxophonist, and was actively involved in athletics, including skiing, lacrosse, tennis, rowed crew and triathlons. He received the New York State Scholar Athlete Award and the Mid-Hudson Athletic League Academic Team Award in all four years of high school.
Marwin recently achieved the rank of Eagle Scout with the Boy Scouts of America by completing a service project which centered on improving Snake Hill Cemetery and Crystal Lake of Newburgh. He is a member of Order of the Arrow, the Honor Society of scouting and currently holds the position of Jr. Assistant Scoutmaster, the highest achievable youth leadership position in scouting.
Marwin plans to continue his education at Cornell University's College of Agriculture and Life Sciences this fall, where he will study Animal Sciences in hopes of becoming a veterinarian.
"We are excited to award the David T. Cocks Memorial Scholarship to a young man like Maxwell," said Stephen Burger, Board Director and Scholarship Committee Chair of Walden Savings Bank. "His hard work and commitment to academics and to helping others is evident in all he has achieved throughout his educational career. We're sure that David T. Cocks would be proud of Maxwell's dedication to bettering our community."
Each year, the scholarship award provides $2,500 to an inbound college student who exemplifies the character of Cocks, a former president and CEO of Walden Savings Bank. The Community Foundation of Orange and Sullivan administers the scholarship.