WSB in the Media
Back to All News
March 29, 2019 share this
WALDEN SAVINGS BANK WELCOMES CHRISTOPHER E. KARAS AS NEW MANAGER FOR MIDDLEHOPE, NEW WINDSOR BRANCHES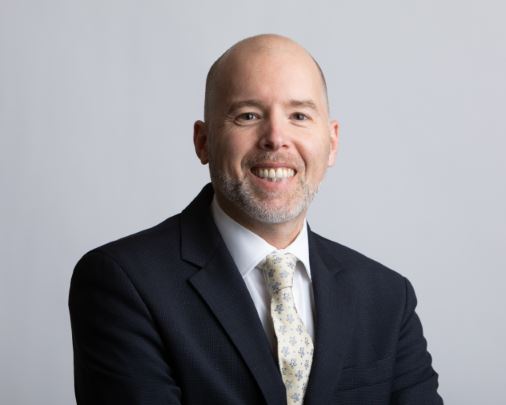 Walden Savings Bank is pleased to announce the addition of Christopher E. Karas as the new Branch Manager at the Bank's Middlehope and New Windsor locations. In his new role, Karas will provide oversight for overall operations, business development, product sales and customer service at both branch locations.
"Christopher joins a group of hardworking, compassionate professionals at Walden Savings Bank," said President and CEO Derrik R. Wynkoop. "He has extensive knowledge of the industry as well as the area. Coupled with his positive and efficient work ethic, Christopher is equipped with the knowledge and skills to excel in his new role."
Karas previously worked as the Assistant Vice President, Financial Center Manager, for Bank of America's Cornwall branch. His banking experience dates back to 1994 when he began working as a Customer Service Manager for Ellenville National Bank. Karas has also worked as a Personal Banker for Wells Fargo Bank and as the Branch Manager of Hudson Heritage Federal Credit Union's Middletown location.
 "Having spent more than twenty years assisting residents and businesses with their financial needs in Orange County, I understand the unique needs of the New Windsor and Middlehope communities," said Karas. "The Bank has earned a reputation for delivering exceptional service and I am eager to maintain that reputation by building upon the quality customer relationships I've cultivated over the years. I'm also excited to have the support of Walden Savings Bank's outstanding team of professionals."
About Walden Savings Bank
Walden Savings Bank, established in 1872, is the 11th oldest federally chartered mutual savings bank headquartered in Montgomery, New York. With a total of 11 full-service branches serving Orange and Ulster Counties and a Loan Production office in Dutchess County, the Bank's progressive style of community banking provides products that cater to both the individual and the growing mid-size business. Walden Savings Bank is rated 5 Stars by Bauer Financial, the nation's leading and most respected financial institution analyst. In addition, Walden Investment Services*, located at Walden Savings Bank, offers personalized advice for financial planning.