Back To Top
Thank You
To Our Community For a Successful 2019! 
On behalf of everyone at Walden Savings Bank, we would like to thank you for a very successful 2019!
From being voted "Best Bank" in the Times Herald Record Reader's Choice Awards, to earning your confidence with a 97.7% overall customer satisfaction rating, we couldn't have done it without you.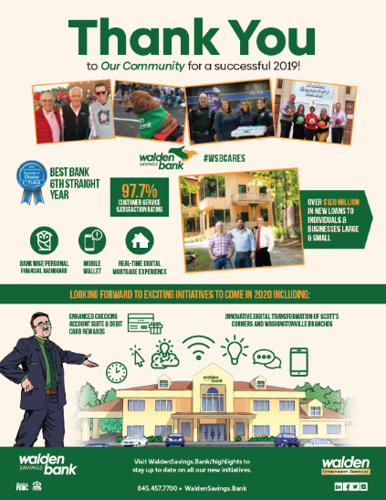 In the coming year we are looking forward to a number of exciting initiatives including...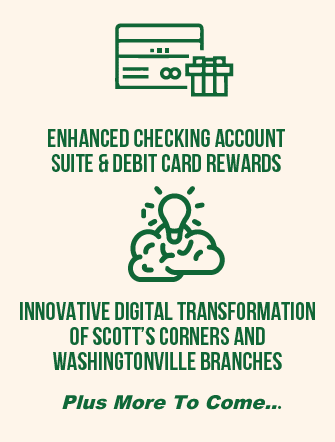 Be sure to check back throughout the year for updates on these and many other exciting new Walden Savings Bank initiatives!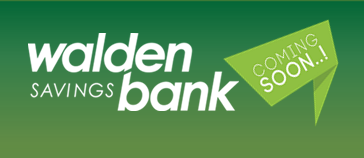 Walden Savings Bank's Model