William F. Vacca
Vice President, Business Development
Commercial loans
Bill brings over 50 years of experience in banking in the Hudson Valley market to Walden Savings Bank. He is responsible for developing business and client relationships at Walden Savings Bank's 11 branch locations throughout Orange and Ulster counties. 
Bill began his career at Key Bank and rose from Branch Manager to Senior Vice President of National Accounts for eastern New York State. After 31 years at Key Bank, he joined Premier National Bank as Senior Vice President in charge of the Municipal Market, and later joined Warwick Savings Bank, now Sterling Bank, as head of the Retail Development and Business Bank Lending Team, managing the bank's retail and community business sales, services and operations.
Bill is active in the Hudson Valley community and has served as Board Chairman of the Orange County Chamber, the Orange County Partnership, Cornwall Hospital Foundation and the American Heart Association Heart Walk.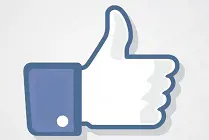 Greg & Bill Vacca were awesome every step of the way to final closing.  It was a pleasure working with all involved at WSB. We cannot say enough about the experience we have had with WSB.  Thank You.-M.C., Newburgh, NY